Bruce Allison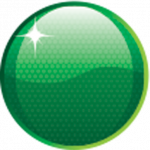 Many of you won't have heard of Bruce Allison, not because he didn't leave a mark on motorsport, he did, it's more because unless you are a hard core racing fan, or attended race events in the 1970's, there is not a lot written about him.
The Queensland based ex-racer started racing in the very early 1970's, his local track was Lakeside and he has many fond memories of the track. He used to go there with his dad and watched some of the legends of international motorsport compete; drivers like Graham Hill, Jackie Stewart and Jim Clark.
Deciding to give it a go, Allison actually got his start racing in a touring car. It was about the first and only time you will hear of him in a tin top.
"My first race was in November, 1970, I was 17 in my little Ford Escort twin-cam," Bruce Allison explained to Speedcafe.com.au
"It was a touring car race at Lakeside. Peter Brock and Colin Bond, both the Geoghegan brothers and Allan Moffat were there.
"That was my first introduction in motorsport in Australia. It was good, I finished ninth in my class. I remember one of the Geoghegan brothers locked a wheel coming into the main straight, it came off and I was dodging this wheel down the full length of the main straight, which was hair raising in your first race."
Allison was frustrated with touring cars, the rules suggested there shouldn't have been a lot of difference between the cars on the grid but there was.
"All you had were blueprint race cars, I'd hold my own in the corners and get done on the straights," said Allison.
"After that first race I thought this is not racing, so we got a Formula Ford.
"I had reasonable success, I was a front runner at my home track, at Lakeside, away from there I held my own in the top five to ten. I didn't make a fool of myself."
After Formula Ford, Allison tried Formula 2, which led on to other categories, namely Formula 5000, the Gold Star series and Formula Pacific. In Formula 2 he even raced against Peter Brock.
"Open wheelers were big at that time, I think even Brocky had a go, he did two or three races,"  said Allison.
"He was a good driver, but he wasn't up the front in that series, touring cars were his bread and butter, maybe he was racing in that series to break the monotony."
After a slow start, Allison's career started to take off when introduced to the F5000 series. It was the series he credits with turning his career around.
"I reckon me and the Lola F5000 were just waiting to be introduced," said Allison.
"This was where my career turned around, I went from in the middle of the grid in Formula 2 to consistently near the front in F5000.
"I'd put it on pole, ran at the front, I was even leading races, we had a lot of fun."
After his first F5000 season he was one of three drivers to be invited to race in the Australia/New Zealand Match Play Series, in New Zealand. Allison won three of the six races helping Australia to win the series. He then returned to New Zealand for the Tasman Series.
"We prepared the cars and went back to New Zealand for the Tasman Series," said Allison.
"There were four races in four weekends. We were on the money, we blitzed them.
"When the series came to Australia, if you hadn't raced in New Zealand you were behind the ball, nothing beats race miles."
By 1976, thanks to F5000 and his Australian performances, Allison was invited to race alongside Alan Jones in a few races in the American F5000 championship. He also travelled to England to race.
"On a shoe string budget, we did the Shell Sport series," said Allison.
"It was combination of F5000 and Formula 1, not current cars though, they were a year or two old.
"It was a big series, with lots of car. We had some good runs, we actually went pretty good. There were a lot of races that kept you going."
After debuting in the Shell Series, Allison decided to return to England the following year to race the internationals again.
"I went back and raced in 1978, I did the European F1 series," said Allison.
"Again, they were F1 cars that were a year or two old.
"There were no 5000s anymore. My car was a bit of a dog at the start, but I got a better car later in the year.
"It was a 13 race series; I won a race but had reliability problems.
"I was offered a drive in another team for the next year, it would have been in Mario Andretti's former F1 car but I was told that if I changed teams I'd be sued for breach of contract.
"I told them to shove it, announced my retirement and went back to Australia.
"In hindsight I shouldn't have done that but I was 25 and thought I knew it all."
Just prior to this happening Allison had been given the opportunity to test a Formula One car, with John Surtees' team.
"I was offered a test with Surtees in the start of 1978," said Allison.
"I was living with Alan Jones. Jones had just done a year with Shadow where he'd won a GP, the previous year, in 1976; he'd raced with Surtees but didn't have anything good to say about him or the team manager.
"He said don't do, it's a waste of time. I trusted Alan and declined.
"What might have happened had I done the test, I don't know, but I don't have any regrets about that."
Although he was officially retired, Allison still kept a toe hovering over the motorsport pool.
In 1981 he raced in Formula Pacific, a series he won, and was invited to race in two events in Malaysia.
He won the Shah Alam Grand Prix and was leading the second race until a wheel part lodged itself in the engine.
Many years later, in 1991, Allison tried to qualify for the Gold Coast Indy race, at Surfers Paradise.
"I did a rookie Indy test in Phoenix," said Allison.
"This was in 1991 for the Surfers Paradise Indy race in 1992. We had sponsorship all organized through XXXX.
"We'd done a handshake deal on the Friday but it had all fallen over the following Monday.
"Powers, a beer brewery, had sponsored a rugby league team, when it was announced that the Brisbane Broncos franchise was to be started, Lion Nathan (XXXX) decided it would never again lose out to another beer company.
"So they withdrew all of their sponsorships, including mine, and put all of their budget into the new Brisbane NRL team.
"I was left with nothing and it meant I didn't have the budget to race in the Gold Coast Indy race."
Looking back at his career Allison has many great memories, including winning the prestigious Grovewood award in 1977.
His favourite car was the 332 Lola that he drove in the F5000 series, in a cruel twist it was sold 12 months ago for over $300,000.
As far as racing goes, there are three that stand out.
"In 1975, in the Gold Star race at Sandown I came second to Johnnie Walker (Adelaide born driver)," said Allison.
"It was a shame there was no in-car camera at that time, we were never more than a foot apart.
"My car was a jet in a straight line, but in the corners we were all over each other, it was a good clean fight and not a scratch on either car.
"Coming second to Kenny Smith at Pukekohe in 1976 and winning my only overseas race in England at Mallory Park in the old Formula One car in 1978 were also great.  I beat the car that delivered James Hunt the world championship the year before."
Allison's only disappointment was retiring as young as he did.
"I'm glad I did the open wheeler thing," said Allison.
"The first time I saw guys like Graham Hill, Jimmy Clark, Jackie Stewart was amazing.
"I know that I never made the wrong choice in regard to the cars that I drove. I just wasn't interested in touring cars."
Since retiring, the first time, Allison has worked in the family business.
"My dad started Allison Alloy Plate Boats in 1976," said Allison.
"It was more of a hobby for him, he built his first boast at 16, he was a pretty cluey bloke.
"We got into that and I've been doing it ever since.
"We're based at Loganholme between the Gold Coast and Brisbane.
"We run a very good business and its going well."
Check out this highlights video of the US Formula 5000 Series of 1975 & '76