David Murcott wins to take over WSS lead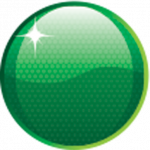 For the third time in five years David Murcott won the World Series Sprintcars round at the Avalon Speedway in Victoria tonight to now lead in the chase for the championship after eight rounds.
Starting on the front row of the A-Main for the fifth time in eight rounds this season Murcott jumped to the lead at the green light before leading the entire 35-lap distance.
The Mainline DynoLog Dynamometers pilot crossed the line ahead of Brooke Tatnell and Monday night's round winner Steven Lines.
While he may have led the entire way, Murcott had to fend off a late race charge from Tatnell aboard the Krikke Motor Sport entry en route to victory.
"We've had quite a few front row starts in this year's series but haven't been able to transfer them into a result, so it's great to be able to get a win on the board," said Murcott.
"This win is for Dave Horrall (team owner) and the guys in the crew who work so hard to give me a good racecar.  It's great to finally be able to reward them for all of their hard work – not just during the summer but also the long days they spend in the workshop during the winter.
"The Drew Family (owners of Avalon Raceway) did a great job preparing the track tonight, lapped traffic wasn't a drama because there were a couple of grooves that you could race on.   Sometimes you want to be running second so you can see where the leader is getting caught out by lapped traffic but that certainly wasn't the case tonight."
Tatnell was lucky to make the start of the A-Main after his team was forced to make an engine change after the heat races, however, the fresh powerplant allowed the eight-time series champion to charge from the fourth spot on the grid and claim the runner-up spot.
Lines ran second for the opening half of the race before Tatnell charged his way past.  He was then forced to fend off USA star Craig Dollansky in order to secure the final spot on the podium while Dollansky led home fellow American Jason Johnson.
Robbie Farr, who qualified for the main event via a B Main transfer, encountered a mechanical issue mid way through the race and failed to finish handing the points lead to Murcott.
2010/2011 World Series Sprintcars
Championship Points (Top Ten after 8 of 16 rounds)
| | | |
| --- | --- | --- |
| 1. | David Murcott | 2023 |
| 2. | Robbie Farr | 1956 |
| 3. | Steven Lines | 1898 |
| 4. | James McFadden | 1778 |
| 5. | Ian Madsen | 1768 |
| 6. | Trevor Green | 1720 |
| 7. | Max Dumesny | 1640 |
| 8. | Danny Reidy | 1552 |
| 9. | Bryan Mann | 1543 |
| 10. | Jason Johnson | 1494 |
2010/2011 World Series Sprintcars Championship
Round 8 – Avalon Speedway, Avalon, Vic
| | |
| --- | --- |
| 1. | David Murcott |
| 2. | Brooke Tatnell |
| 3. | Steve Lines |
| 4. | Craig Dollansky |
| 5. | Jason Johnson |
| 6. | Max Dumesny |
| 7. | Luke Dillon |
| 8. | Stephen Bell |
| 9. | Brett Milburn |
| 10. | Danny Reidy |
| 11. | James McFadden |
| 12. | Jamie Bricknell |
| 13. | Wayne Rowett |
| 14. | Glen Saville |
| DNF | John Vogels |
| DNF | Dylan Jenkin |
| DNF | Robbie Farr |
| DNF | Darryl Hodges |
| DNF | Cameron Gessner |
| DNF | Carl Dowling |