Champ still at full throttle after 40 seasons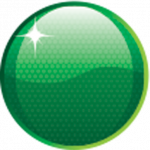 With 40 consecutive seasons involved in drag racing you could be forgiven for assuming champion drag racer Gary Phillips would be starting to take it easy.
It seems though that nothing could be further from the truth for the 57 year old, who is a 15 time National champion and the reigning Top Alcohol champion.
Phillips will be in action for both rounds of Willowbank Raceway's New Year Series (this Sunday and Monday Jan 2/3 and Jan 14/15) as part of his landmark season.
"I have raced everything from street cars back in the 70s to big racers like the Top Alcohol funny car and the Top Doorslammer," said Phillips.
"After 40 years in the sport you have to keep looking for new challenges and the next milestone and we have been able to do that, for me the thrill of it is still there but also the mechanical side of it and how that constantly evolves really interests me.
"Over the years the performance in the sport has just gone up and up and the margin for error has virtually disappeared, so you have to be on your game and giving it hundred percent which helps keep us enthused, there is always a challenge.
"Winning races, events and championships is what this is all about and with the support of Debbie and Cheyne who I couldn't do this without and Lucas Oil Products, we are still able to do that and its something we are very proud of.
"This weekend I think the fans can expect some really competitive and exciting qualifying, and some great racing come Monday."
Along for the ride has been Phillips' wife of 23 years Debbie, and 20 year old son Cheyne – both integral parts of the Phillips racing outfit.
"I am never nervous on the startline as I know Gary can handle himself, but when things go well I always embarrass Cheyne because I squeal and jump around," laughed Debbie.
"It really is true that the family that plays together, stays together, we love working together and doing this as a family and I couldn't be prouder of Gary and also of Cheyne – who was at his first drag racing event at two weeks old – as he takes on more and more responsibility with the team and works towards getting a drive of his own."
Cheyne is currently in his final year of university working towards a career that will enable him to finance his own drag racing campaign.
"I grew up around race tracks and I just love the sport, Dad does a great job and the results make all the hard work worthwhile," said Cheyne.
"Forty years is a long time and to be still at the top is a great thing and I know we want to keep pushing, but I keep trying to kick him out of the seat so I can have a go!"
The two-round New Year Series at Willowbank Raceway will take place on January 2/3 (Round One) and January 14/15 (Round Two), 2011.
ANDRA Pro Series brackets Top Fuel and Top Alcohol will take to the Ipswich quarter-mile over January 2 and 3, before Top Doorslammer and Pro Stock are joined by the fire-throwing Nitro Funny Cars on January 14 and 15.
For more information and tickets, please visit www.willowbankraceway.com.au