Tyler Walker and Titan team part ways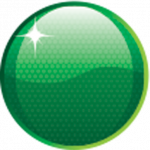 American Sprintcar star Tyler Walker has parted ways with the Titan Racing outfit midway through his Australian Tour.
For Titan Racing owner Reeve Kruck Sprintcar Racing is about winning and having fun while doing it, and it seems that five crashes in seven races doesn't tick either of those two boxes.
"We had five crashes in seven nights, in Adelaide we crashed twice in the same night, which isn't a lot of fun," said Kruck.
"We've even run out of spare parts in the truck and I've never done that in all my time in the sport so something had to change.  As of last night Tyler is no longer driving for the team."
Kruck has spent the past 24 hours scrambling for a suitable replacement to drive the Titan Garages and Carports entry in the upcoming major events such as the Grand Annual Sprintcar Classic, National Championships and remaining rounds of World Series Sprintcars Championship.
"I've already been on the phone to a number of guys in America, they're all checking their schedules and I should have a bigger picture tonight.  Hopefully I'll be able to announce someone by tomorrow," said Kruck.
"In the meantime Darrell Hodges will drive for us in the next couple of rounds of World Series at Avalon and Warrnambool before our replacement driver lands in Australia."
As a result of Walker's departure, the Titan team is sitting our of tonight's seventh round of the World Series Sprintcars Championship at Mount Gambier in South Australia.