Pirelli completes final test of 2010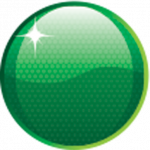 Pirelli has completed the final Formula One test of the year with a five-day session at the Sather circuit in Bahrain.
Over the week the Pirelli test team completed nearly 3,000 kilometres of running with Pedro de la Rosa and Romain Grosjean at the wheel of the 2009 Toyota F1.
All up Pirelli has completed more over 10,000 kilometres of private testing, not counting the official two-day test in Abu Dhabi last month.
Although interrupted by a sandstorm, the test focused on refining both the compound and construction of the Italian company's new tyres.
"I think this goes to show that, wherever you are in the world, uncertain weather can arrive in a variety of forms," said Pirelli's motorsport director Paul Hembery to Autosport.com.
"But Formula 1 is all about expecting the unexpected, and we were able to quickly react to these changing circumstances by extending our test.
"With the extra time we had, we were probably able to put in a little bit more work than we had originally planned, so everything worked out very well in the end. We ran through our entire dry tyre range, and to have reached the point where we are at now, just five months after the F1 tyres ran for the very first time at Mugello in August, is an incredible testimony to the commitment and capability shown by every member of our team.
"We ran two drivers in order to compare two different sets of feedback, and the fact that they were both saying the same positive things at the end of the test only underlines the progress that we have made. There's still some work to do, but we can head into 2011 with confidence."
Pirelli will be back in action in Bahrain on January 9-10, before moving onto a three-day test in Abu Dhabi on January 15-18.