Tatnell jets to victory in Speedweek Opener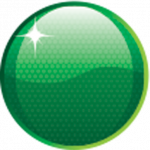 Defending World Series Sprintcar Champion Brooke Tatnell jetted in from America to take out the opening round of Speedweek at Adelaide's Speedway City last night.
Tatnell, who only landed in Australia on the morning of the event, led home Kerry Madsen and David Murcott in front of a near sell-out crowd.
The Toyota Geniune Parts-backed driver was beaten into turn one of the main event by local hotshot Matt Egel, who started on the outside of Tatnell on the front row.  Egel further benefited when Tatnell almost spun his machine in front of the field midway through turns one and two.
Tatnell then set chase on the flying Egel and when the youngster made a mistake in turn four several laps later it allowed Tatnell to pounce. Unfortunately for Egel contact from Tatnell on the way through led to him to hit the concrete wall and his race was over.
American Tyler Walker appeared to be the only driver who was going to be able to mow down Tatnell's lead as he charged his way from 15th at the start to be in fourth with 14 laps remaining of the 35-lap A Main.
However, Walker's run in the Titan Garages entry came to a premature end when the 'Excitement Machine' ran high entering turn three upending his machine.
From there on Tatnell was never seriously challenged and crossed the line several car lengths ahead of Madsen.
"It's been a tough couple days as I flew out from America on Christmas Eve to land here this morning.  I'm here to win races and that's what we did tonight," said Tatnell.
"It has been a long night and standing around waiting I was starting to get a bit tired but once I was in the car I was all good, the jet lag will probably hit me when we have a night off on Wednesday night.
"I've got a deal with Emma (Tatnell's daughter), every race I win she gets a new toy – I'm hoping she has a lot of new toys by the time I arrive back in America at the end of the series.
"There was one lapped car that I had trouble getting around which caught me out a couple of times forcing me to make a mistake or two.  Kerry was always going to be there on my tail, I knew he would have closed in on me but I never really seen him close enough to mount a challenge."
Robbie Farr finished fourth and as a result now has 1293 points to lead the series from national champion James McFadden on 1175 and David Murcott on 1164.
V8 Supercar driver Tim Slade continued to grow in confidence as he comes to grips with the characteristics of a Sprintcar.  Using a lesser-powered 360ci engine Slade qualified 44th fastest before he was running inside the top ten in the C-Main when it was declared due to time restraints.
"We were sort of hoping that it was going to a lot slicker out there tonight so the power wouldn't have been as much of an issue but I'm out there getting laps and learning a lot as I go," said Slade.
"I found myself running in different parts of the track tonight, some of them I wasn't even trying to run on but it's been a lot of fun and I'm really enjoying it, these things really give your arms a work out too."
2010/2011 World Series Sprintcars Championship
Round 5 – Speedway City, Adelaide, SA
| | |
| --- | --- |
| 1. | Brooke Tatnell |
| 2. | Kerry Madsen |
| 3. | David Murcott |
| 4. | Robbie Farr |
| 5. | Cameron Gessner |
| 6. | Trevor Green |
| 7. | James McFadden |
| 8. | Jason Johnson |
| 9. | Matthew Reed |
| 10. | Jamie Cobby |
| 11. | Daniel Pestka |
| 12. | Ian Madsen |
| 13. | Andrew Wright |
| 14. | Ryan Jones |
| DNF | Glen Sutherland |
| DNF | Tyler Walker |
| DNF | Carl Dowling |
| DNF | Matt Egel |
| DNF | Bradley Keller |