'Nitro Tragic' makes Willowbank comeback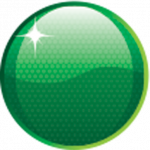 Self-confessed 'Nitro Funny Car Tragic' Ron Atholwood will make his race comeback to the quarter-mile after a decade away for Willowbank Raceway's New Year Series on January 14 and 15.
Fifty-one year old Atholwood, of Coles Creek (near Gympie in Queensland) got his first taste of Nitro Funny Car at the age of 17 courtesy of father Mick and according to him, once you go Nitro, you never go back.
"I started driving my father's Nitro Funny Car at 17 back at Surfers Paradise, and by the time I was 20 we held the Australian National record for the fastest run in the Southern Hemisphere," said Atholwood.
"I have never run anything other than the Nitro Funny Cars – the best way I can describe it is to say it is, if you can imagine if someone gave you a Porsche at the age of 17, it would be hard to then go and drive a base-model sedan later on," he laughed.
"To me they are the only class in drag racing, and they are a truly spectacular class – we are all funny car tragic in this category and when these cars are on the money they can put on a great show for the crowd, something amazing."
Atholwood has a whole bucketful of experience at the wheel of Nitro Funny Cars to look back on as he prepares for his comeback event.
"We ran dad's car for a few years, and then we had a big layoff with family, I got married and had kids and so on, before my brothers and I built a car in the early 90s and came back for 6 or 7 years.
"Then came another decade-long layoff, but now I have a couple of cars myself and am ready to make a comeback of it – starting with round two of the New Year Series at Willowbank Raceway!
"It has been about 15 years since I turned a wheel in anger at Willowbank, but I can tell you it is a great track – the staff, the facilities, the fans all make it a great place to race and all of the staff are great to deal with."
One of the cars Atholwood has ready to go is the Nitro Funny Car of US drag racer Gary Densham, which the popular visitor campaigned at the 2009 USA vs AUS Nitro Funny Car series before selling it to Atholwood.  That car, while not being debuted for now, is not far away Atholwood promises.
"For the New Year Series we will be campaigning the Speedbay.com.au Pontiac Firebird as we all come back up to speed with Nitro Funny Car racing after our absence," said Atholwood.
"Since securing the Densham car we have taken it all apart, prettied it up and got it ready to go, and if all goes well at the New Year Series I can promise it won't be long before that car is on a drag strip with me at the wheel!
"Before we do that though, we will just see how we go in January and I would like to say a big thank you to all of my crew, especially Vic Baker, who have worked so hard to get us ready for our comeback."
The two-round New Year Series at Willowbank Raceway will take place on January 2/3 (Round One) and January 14/15 (Round Two), 2011.
For more information and tickets, please visit www.willowbankraceway.com.au