Shannons to back All-Ford Day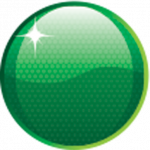 Insurance specialist Shannons has confirmed that it will once again back one of Australia's largest one-day motoring events, the Kiwanis All-Ford Day in Geelong on February 20.
More than 1,200 special Fords from over 30 Ford clubs will descend on the Deakin University Sports Grounds to celebrate the 20th anniversary of the event.
Falcon XY models will also be out in special force to mark the model's 40th anniversary, as well as the anniversary of Allan Moffat's historic Bathurst victory in 1971, during which he led every lap in his XY GTHO.
A number of Ford V8 Supercar teams and drivers will join with fans of the Blue Oval just a week after the opening round of the 2011 title chase in Abu Dhabi.
Shannons ambassador Jim Richards and his 1964 Falcon Sprint, in which he has just wrapped up the 2010 Touring Car Masters, and his 22nd career title, will be part of the festivities. Richards' association with Ford dates to a slope-back Anglia 105E in his native New Zealand. After breaking into the Australian racing scene with his famous Sidchrome Mustang in 1975, he contested the Australian Touring Car Championship with an XB Falcon GT in 1977 before finishing second in the 1978 Australian Sports Sedan Championship and third in 1979 and 1980 driving his XC Falcon Hardtop.
The 2011 event will feature a vintage pre-50's theme, with a number of vintage and customised Fords from the 1920s and 1930s making their first appearance at the show.
Amongst them will be two special vehicles built by legendary Castlemaine Rod Shop founder, Rod Hadfield – a 1919 T Coupe and a 1928 A-Model resto-rod.