Hungry Jack's powers leading Top Fuel team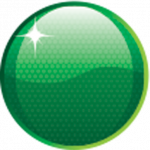 The Mildura Franchisee of Hungry Jack's has signed on as naming rights partner of leading Top Fuel team Darren Morgan Racing.
Hungry Jack's Mildura will partner with its local racer and his professional drag racing team for Willowbank Raceway's New Year Series (Round One) and the Perth Motorplex's Top Fuel event in January – rounds three and four of the ANDRA Pro Series Championship.
The naming rights arrangement is an extension of a 12 month partnership between the two parties.
Darren Morgan said he couldn't wait to get the new-look Hungry Jack's Mildura Darren Morgan Racing Top Fuel Dragster onto the Willowbank quarter-mile for its debut.
"Everyone at Darren Morgan Racing is really excited about welcoming Hungry Jack's Mildura on board as a naming rights sponsor in January," said Morgan, the current Top Fuel championship leader.
"We have had a relationship with them for the past 12 months, with Hungry Jack's burgers supplied for our Thursday crew nights amongst other things – the burgers really are better at Hungry Jack's!
"With the Jim Read Racing team and their sponsorship, I guess there is a bit of a burger war developing in Top Fuel, but competition is always a good thing and we will certainly be doing everything we can to keep the Hungry Jack's Mildura Top Fuel dragster to the top spot this January."
Hungry Jacks National Marketing Director Jim Wilson said "Hungry Jack's Australia is excited to see our franchisees supporting their local identities and spreading the Hungry Jack's name on national activities. We wish the team all the best."
Hungry Jack's Mildura franchise owner Greg Stephens said Hungry Jacks Mildura is proud to support local businesses waving the flag for Mildura across Australia.
"In these hard times there is not a lot of sponsorship money around and we consider sponsoring Darren Morgan Racing to be a solid investment," said Stephens.
"It is local people like Darren Morgan and his team that continually promote Mildura all over Australia and the world, which in turn brings tourists to Mildura and to us at Hungry Jacks. Good Luck Darren in the Championship."
In addition to the Hungry Jack's imagery, the Top Fuel dragster will also feature signage for Mildura Tourism, with the website for Visit Mildura (www.visit-mildura.com.au) to be positioned at the front wheels of the dragster.
"Mildura is something very close to my heart and the heart of Hungry Jack's Mildura franchise owner Greg Stephens, so I am very happy to encourage everyone to come and visit us sometime soon!" said Morgan.
In addition to the ANDRA Pro Series rounds at Willowbank Raceway and the Perth Motorplex, the new livery will also be seen at the Mildura Easter Powersports event at the Mildura Sunset Strip and at several shows in the Sunraysia district.