Vitaly Petrov to stay at Lotus Renault GP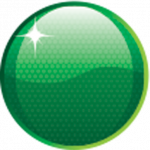 Lotus Renault GP has confirmed that Vitaly Petrov will remain with the team for a further two years, ending months of speculation about the Russian's future.
The 26 year old showed flashes of speed in his rookie Formula One season, but finished the championship 13th with just 27 points – some 109 points shy of team-mate Robert Kubica.
Petrov is the first Russian driver in Formula One, and attracted various Russian brands to the team in 2010.
Petrov said he feels ready to deliver consistent results next season.
"I learned a lot about the sport, the circuits and the car this year," he said.
"That will help me improve even more in the future.
"I am very excited about working with this great team once more, and I'm confident that I will deliver.
"In many ways, 2010 was about learning. 2011 will be about performing.
"Today, I feel I am ready to rise to this challenge."
Chairman of Lotus Renault GP, Gérard Lopez, said that Petrov's efforts are helping Russia warm to Formula One.
"We're delighted to have Vitaly on board for another two years," said Lopez.
"Last season, he showed on several occasions that he clearly has the potential to deliver.
"It was just a matter of putting everything together during the same weekend, race after race, and this will be his target for 2011.
"Also, thanks to Vitaly and the team, Russia is opening up to Formula 1.
"Over the past few months, we've established close links with this country and with some of its strongest companies.
"We're looking forward to building on this special relationship and turning it into a very successful adventure over the next two seasons."
Petrov's 2010 season will be best remembered for a fifth place finish in the Hungarian Grand Prix, as well as holding out World Championship contender Fernando Alonso for the majority of the final race of the year in Abu Dhabi.