New team looks for race debut at Willowbank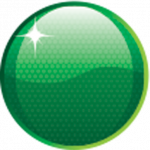 New Pro Stock team PRE/Goldfingers Racing is hoping Willowbank Raceway's New Year Series (rd 2) will be the scene of their racing debut after 'new car blues' saw them fail to qualify for the season-opening Nationals in September.
The team will be one of 17 pro stock entries looking to qualify for a 16 car field at the January 14 and 15 event, and is a partnership between Melbourne businessman Raymond Bartlett, accomplished crew chief Con Sideris and record-breaking driver Andrew Stavroulakis.
Sideris, a former Australian Champion winning crew chief and the crew chief/engine builder responsible for the current quickest ever Pro Stock elapsed time (7.023 seconds set by Lee Bektash at the 2010 Castrol EDGE Winternationals) said it wouldn't be long before the PRE Motorsport team would be battling for wins given its experience.
"This is a new evolution of the motor I ran at the Winternationals last year, everything is looking very promising and the chassis is coming around quick as well considering the few runs we have made," said Sideris.
"Andrew is great to work with. He has a very good understanding of the way everything in the car contributes to the performance of it.
"We had a data logger malfunction at Calder Park and he was still able to give me feedback on the way the car performed, so the passes we made weren't a total waste. We expect to improve significantly at the New Year Series in January."
Stavroulakis, who was the first person to break the 190 mile per hour barrier in Australian Pro Stock history in 2006, said he couldn't wait to fire a shot in anger aboard the PRE Motorsport/Goldfinger Stratus Pro Stock racer at Willowbank Raceway in January.
"I am keen to build on this past success with this new team. We have an experienced crew that knows how to win," stated Stavroulakis, who has enjoyed a decade-long relationship with the PRE crew.
"This RJ Race Cars chassis responds to everything we do and with another 5 or 6 runs will be in the thick of it. It is an awesome car to drive! Our next goal is to qualify the car well at the NYS and move forward from there.
"Willowbank is always a great place to race, the track prep is first class which makes for close and exciting racing."
'New car blues' hampered the debut of their new PRE-Goldfingers Stratus Pro-Stock Car in September 2010 for the Fuchs Nationals at Sydney Dragway, allowing them to complete only one qualifying pass with the result not enough to qualify for the eliminations field.
"We had a few issues to contend with which in the end were minor, however with some rigorous testing in the past two months we feel we have ironed out the bugs and we are ready to go," said Sideris.
"The car showed plenty of potential from the get go and I feel that now we are on the right track – I've always approached my racing with the will to win and be successful and this team will prove to do just that."
The two-round New Year Series at Willowbank Raceway will take place on January 2/3 (Round One) and January 14/15 (Round Two), 2011. For more information and tickets, please visit www.willowbankraceway.com.au