Brendan Reeves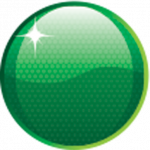 Brendan Reeves has been chosen as one of only six young drivers from across the globe to receive a fully funded entry in the all-new WRC (World Rally Championship) Academy. Reeves will join fellow Australian Molly Taylor in the WRC Academy thanks to the Pirelli Star Shootout. 22-year-old Reeves gained his place in the shootout in Spain in October thanks to his victory at the Asia Pacific Championship round in New Caledonia. 
From Wedderburn in rural Victoria, Reeves is determined to take the WRC Academy opportunity with both hands and to further gain experience at the elite level he's on the lookout for support. Instead of pounding the doors of corporate Australia he's taken a modern approach to spreading his name. 
SPEEDCAFE: Great achievement to be named one of only six drivers to get through the Pirelli Star Driver? 
BRENDAN REEVES: The opportunity we have got in 2011 has not come easy – we have worked really hard for it. Now that we have that chance, we really need to make the most of it and make a mark on the WRC. 
SPEEDCAFE: As well as the WRC academy – you are looking at further events? 
BR: We have six funded events, but to be really competitive and show that we can go to that next level, we are looking at some more high profiled events in Australia plus some extra WRC events. 2011 is our big chance and we are fully aware that we have to give it a big crack. 
SPEEDCAFE: Getting the backing is always tough. Instead of trying to get that magic sponsor with deep pockets you have chosen a different approach that involves getting as many people as possible involved? 
BR: We are using modern media such as our website and social networks such as Facebook and Twitter to grow our fan base and spread our message. The biggest difference is that we make our fans feel like they are part of the team and getting a Tweet or message via Facebook with some photos can really engage everyone. 
SPEEDCAFE: Rallying is a great sport for the likes of Facebook and Twitter? 
BR: We live in Wedderburn – a town of 800 people, but we are actually part of the global village. So the fact that we are growing our fan base in Australia and across the world is very exciting. My sister and co-driver Rhianon has really embraced the social networking side of things. 
SPEEDCAFE: You have put together very affordable packages of $100, $500 and $1000, plus merchandise – with a goal of raising $100,000? 
BR: One of the big things I have learned is that performance in the car is one thing – outside the car is another. It's a commercial business and you need to provide value. Plus it's about the fans encouraging us. Being in competition and seeing people wear caps, t-shirts and jackets with Brendan Reeves on them will motivate us. Our goal is to be in Finland, the home of the sport, and see Brendan Reeves Supporter Club fans standing alongside Sebastien Loeb and Mikko Hirvonen supporters! 
SPEEDCAFE: All this work on gaining the support could attract that big sponsor? 
BR: We might not have that big corporate sponsor right now – but we are showing our ability to think outside the box.  We are at the entry level to the WRC and we need to sell the Brendan Reeves brand. We are working extremely hard right now – so that when we get into the season in three months time we will know what we have. That element of determination is something that could be attractive to the corporate sector. 
SPEEDCAFE: Your partnership in the car with Rhianon is pretty special? 
BR: She takes it very seriously and is a very determined person. She is eight years older than me and has plenty of experience in the car and in life. We both know that 2011 is our big opportunity and she has been 100% focussed on making it happen – which of course makes me even more determined to give it a red hot crack. Plus Rhianon has sat alongside other drivers in other championships to further develop her skills and I have always encouraged that. It seems funny that we are brother and sister at times in competition, but certainly socially the usual family traits do come out. 
To get involved with Brendan Reeves WRC journey click here 
Check out Brendan's video message