Tony Kanaan gets IndyCar lifeline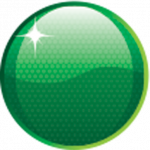 Tony Kanaan will return to the IZOD IndyCar Series for a ninth consecutive season in 2011 after inking a deal with de Ferran Dragon Racing.
Kanaan's continued participation in the series had been in doubt, after he was recently released from his Andretti Autosport contract due to the withdrawal of long-time sponsor 7-Eleven.
The new deal will see the 2004 IndyCar Series champion step into de Ferran's lone entry with a yet to be announced sponsorship package.
"I am really excited to be working with de Ferran Dragon Racing," said Kanaan.
"I know that the owners have a passion for the sport and a dream of being among the best in the series and will assemble all the right skills to turn this team into something really special.
Stan Sport is the only way to watch every round of the INDYCAR SERIES. Click here for all the action streaming ad-free, live and on demand.
"There is no doubt we have a lot work in front of us, but the energy I've felt from this team for becoming a top player and winning convinced me that this is a team where I can truly contribute and make a difference through my years of experience."
de Ferran, who won two CART championships before stepping into an IndyCar team ownership role, believes Kanaan's experience will be a great boost for his third-year team.
"This is a great signing and a major coup for de Ferran Dragon Racing," said de Ferran.
"He is a proven champion and brings with him a great record of success on the track.
"Tony has consistently placed at the sharp end of the field for more than a decade and shows no signs of letting up.
"I am sure his contribution to the team, both in terms of speed and experience, will be invaluable to our development and future success."