Mini X-raid complete Dakar preparations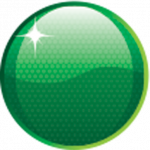 The return of MINI on the World Rally Championship stage might be some six months away, but an even more outrageous version will be in competition from New Year's Day.
The Monster Energy X-raid Team has completed a successful two-day test session with the new MINI All4 Racing in France. The car it will take to the 33rd Dakar Argentina-Chile from January 1st-16th, 2011.
The all-new car has a power output of 315hp and 700Nm of torque and has impressed team driver Guerlain Chicherit from the outset.
Chicherit, who finished fifth in this year's Dakar in a BMW X3CC, and co-driver Michel Périn carried out the successful test near Le Creusot, in the Saône-et-Loire department of the Burgundy region of France, south west of Dijon.
"I was very excited to drive the car on the test track for the first time and was really content with everything," said Chicherit.
"The handling is excellent, the engine is very responsive and it is well balanced at jumps because of the improved centre of gravity. The view out of the car is much better than we were led to believe when the car was being built. Visibility is good and there is no disadvantage compared to the BMW X3CC."
X-raid team director Sven Quandt is optimistic heading into the toughest motor sports events on the planet.
"Our team has succeeded, despite the very short development time. We have a vehicle off the ground, which will be competitive," said Quandt.
"The MINI All4 Racing offers exceptional handling, greater ease of service and, thanks to our cooperation with BMW Motoren GmbH on the engine side, we have increased engine performance and efficiency."
The MINI All4 Racing is now on its way to South America by airfreight.
Technical specifications:
| | |
| --- | --- |
| Maximum Output | 315hp |
| Torque | 700Nm |
| Displacement | 3000cc |
| Length | 4377mm |
| Width | 1994mm |
| Height | 1966mm |
| Fuel capacity | 420litres  |
Check out the video from the test