Craig Lowndes heads Audi's B12 Hour assault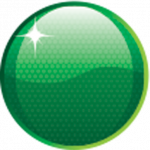 Five-time Bathurst 1000 winner Craig Lowndes will look to add a Bathurst 12 Hour victory to his resume in 2011, when he teams up with Audi Race Experience Team Joest for an assault on the event.
Race organisers have confirmed that Audi will send two factory R8 LMS entries to Bathurst, with Lowndes to be joined by fellow V8 Supercar driver Warren Luff, and current Audi-mounted Australian GT Championship competitor Mark Eddy in an all-Australian entry.
The team's second car will be crewed by Hong Kong-based World Touring Car Championship driver Darryl O'Young, German sportscar driver Marc Basseng, and 21-year-old 2009 FIA GT3 European Champion Christopher Heis.
Lowndes won the Phillip Island 500, Bathurst 1000 and Australian Safari endurance tests in 2010, and says he's excited about joining the Joest Audi squad for the 2011 Bathurst 12 Hour.
"Racing in the Bathurst 12 Hour has been on the 'to-do' list for some time," said Lowndes.
"The R8 looks like a fantastic car and I can't wait to get behind the wheel in February.
"Long distance racing is a great challenge, especially when you get to an amazing track like Bathurst, and it's a challenge I'm looking forward to. It should be a great race."
Eddy finished sixth in the 2010 AGTC in his Audi, and says watching Lowndes and Luff adapt to the R8 after years of driving V8 Supercars will be something to keep an eye on.
"It's going to be interesting to see Craig and Warren adapt to the car," he said.
"I think they will find them really enjoyable and much easier to drive compared to the V8 Supercar.
"We have had V8 drivers in our cars before and they all think the GT cars stop  better, turn better and have better visibility so it should be a great  experience for them."
While Eddy's AGTC pit crew will likely assist Joest during the race weekend, Eddy's 2009-spec car will not compete in the event.
As part of the parity system designed to appease both AGTC competitors and overseas entrants, Joest's 2010-spec R8 LMSs must make 12 compulsory pit stops in the race, compared to just nine for 2009-spec versions, in addition to carrying a 50kg weight penalty.
Driver parity is also a feature of the event, with each GT entry only permitted to have one 'seeded' driver per car.
Seeding is at the discretion of the race's Organising Committee, and Speedcafe.com.au understands that Luff has not been seeded for the race – enabling him to team up with fellow full-time V8 Supercar driver Lowndes.