Tribute: John Anderson remembered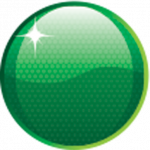 In the early hours of Friday morning Australia tragically lost one of its greatest racing exports. Not Mark Webber or Marcos Ambrose, John Anderson was a pioneer into the American racing scene. He was not only a magnificent ambassador for Australia and Australian motorsport, but a terrific bloke who touched all those who came within his reach.  Well-known Australian publicist and motorsport identity, Brett "Crusher" Murray counted "Ando" as one of his best mates. This is his tribute.

"G'Day Shag" – that's one of the greatest welcomes I ever received in motorsport.
Not once, but every time I met up with John Anderson. Unfortunately, I will never hear those words again from one of the best "racers" this country has ever produced.
I arrived home from overseas on Friday afternoon to a barrage of emails and phone messages indicating that something was seriously wrong with "Ando".
A quick phone call confirmed that the 65-year-old had died of a suspected heart attack after one of his regular racquetball games with his good mate Will Phillips.
Automatically so many thoughts rush through your head – not possible, only spoke to him a couple of weeks ago, what about his wife Lesley – and then the selfish reality that the smacking handshake, bear hug and "G'Day Shag" welcome will never come my way again.
So many times I would love to surprise him by turning up in the most obscure race events in the back-blocks of North America and he would drop everything and make me feel a part of whatever team he was running at the time.
Everyone loved Ando – not any easy thing to achieve in the toughest business on the planet.
After cutting his teeth in Australia with the likes of Frank Gardner, Ando and his wife Lesley set off for the US to make their mark.
Over the next 30 years he worked and won with some of the best in his roles as mechanic, fabricator, strategist and team manager.
He was a gentle "tough guy" who would call it like it was and was never afraid to "mix it up" if required – probably something he learnt off Gardner in those early years.
He loved to win and celebrate, but neither of those two things can come without a hell of a lot of hard work – which he was never scared of.
One of his greatest disappointments came when he was calling the shots for Paul Tracy at the 2002 Indy 500 and he was robbed of the big trophy.
Three years later he would finally head to victory lane after calling a race win at the Brickyard for Dan Wheldon and then again two years later with Dario Franchitti.
The empty bottle of milk from Wheldon's traditional Indy 500 victory sat on the kitchen bench at Anderson's house. When I marveled at how great a memento the bottle was, he picked it up and handed it to me as a gift.
Ando knew I was a collector of such "stuff", but that was one gift I simply could not accept and I slipped it back on to his bench just before I jumped in the car for the airport the following morning.
Kiwi Paul "Ziggy" Harcus was a "wingman" to Anderson in several of his positions over the years.
"He was a helluva good guy who made you enjoy what you were doing," said Harcus, who went from Galles Racing to Pac West to Team Green to Champ Car with Ando.
"John expected a huge amount from you and he got it because he was always fair and so energetic that you couldn't help but be enthused yourself and want to get the job done.
"And he was a guy you could always have a beer with afterwards and say what was on your mind."
Ando went to the United States in 1981 to work on the VDS team in Can-Am and then began his open-wheel career with Bill Alsup's CART team in 1983. Since then, he worked for Rick Galles, Truesports, Gurney/Curb, A.J. Foyt, Pac West and Team Green.
In recent years he worked directly for Champ Car as technical boss and then on a couple of sports car programs, including Gil De Ferran's ALMS team.
Most of his jobs were as team manager, but Harcus said he had other strengths.
"Ando was excellent on the management side but he was also a good mechanic and a great fabricator. And he could keep good people because he was always willing to jump in and help you if you got behind," Harcus told SpeedTV.com.
"He loved to give you a hard time but he cultivated loyalty because he knew how to treat people. That's why I followed him all over the place."
Anderson was responsible for recruiting me from Australia to the Pac West Champ Car operation at the end of 1999.
His anticipated departure from the team at the end of 2000 was also one of the main reasons for my own departure at the same time – the place would not have been the same without him, and it wasn't.
We only had a Pac West reunion at the Indy 500 last year, which was attended by owner Bruce McCaw, driver Mauricio Gugelmin and the majority of the team from the late '90s.
It was a great night where several of us spoke publicly about our time at the team, but as always Ando was the star of the show. His humor and wit simply unbeatable.
Pac West had its own "Ando speak" dictionary with for new members of the team so they could understand the Aussie's colloquialisms.
"Shag", "Slick", "Slug" and "Cobber" were all terms of endearment, but if you were ever referred to as a "Ferret" then you needed to duck for cover.
Ando and Lesley took myself and wife Trudi under their collective wings and made our transition to life in Indianapolis an easy one – no mean feat considering we were moving from Queensland's Gold Coast.
In May that year we raced in Brazil and Anderson was the first person I told that Trudi and I were expecting our first child, Max. We were at a team function that turned into one hell of a night.
When Max was born in the December, Lesley and John were two of the first to make contact from the US and send gifts.
During our regular phone calls and meetings, Ando would ask about Trudi and Max within the first 30 seconds.
He would light up a room with his personality and stories and was always a practical joker. Cakes in the face and team members being tied down and painted with coloured hairspray were all part of regular at-track birthday rituals.
Anderson was also a keen flyer and on several summer afternoons in Indianapolis we would knock-off early so he could take me for a fly around the area before heading to the local bar for a cool ale.
He was also a great spotter of talent and was responsible for getting Scott Dixon to Pac West in 2000 for the Indy Lights season – which he won.
Harcus remembered the time the boys tried to saran wrap Anderson to a light pole: "There were six of us and he kept knocking us down so we finally gave up. He was a bull."
Anderson was headhunted to run the new US F1 team and relocated to Charlotte, North Carolina, earlier this year.
Despite plenty of promises from the group putting it together, the team never eventuated and all his efforts were for a zero result – time wasting was something that Ando loathed!
Australian V8 Supercar driver and now Seven Network commentator Neil Crompton was introduced to Ando through Kiwi Steve Horne in the early '90s.
"What a great export story," said Crompton. "Ando completely conquered the mission of "making it" in international motorsport.
"He was a (the) key player in so many superstar North American open wheel racing operations – the list is a roll call, a who's who…
"Ando was a larger-than-life "hardcore racer", revered and loved and we'll all miss him dearly."
The motor racing community will suffer collectively with the loss of John Anderson – my mate.
"See ya, Shag."