Bolivar back on the Stars of Karting menu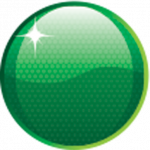 It has been announced that South Australia's most iconic karting venue, Bolivar Raceway, will host round two of the 2011 CIK Stars of Karting Series on April 2/3 next year.
The venue, home of the Southern Go Kart Club, is a favourite with many drivers in the series and has also been the place for many historic moments in the history of the CIK Stars of Karting Series.
International Karting Council Chairman Craig Denton, who is a life member of the Southern Go Kart Club and has co-ordinated the previous events at the venue on behalf of the club and the IKC, is excited to see the event return to Bolivar.
"When looking to expand the series in 2011 South Australia was an obvious choice for the series," said Denton.
"Bolivar is an iconic track in Australian karting and well-known to many of our competitors. It's going to be great to take top-level kart racing back there in 2011."
Southern Go Kart Club President Jim Lester believes the return of Australia's top-level series to Bolivar Raceway in 2011 is already generating a lot of hype around the club.
"The CIK round was always a highlight for the club when it was held here for many years in the 90s and earlier this decade and everyone around the place is excited about the prospect of the new-look series returning to town next year," said Lester.
"We held our first organisational meeting for the event earlier this week with a fantastic turn out of committee members ready to start the work on preparing for the round."
The last time a CIK style race meeting was held in South Australia was for the final round of the 2005 Championship. It was at this event where Justin Ruggier was victorious in the Pro Gearbox (KZ2) category and Joshua Scott took out the Pro Junior (KF3) category.
The 2011 CIK Stars of Karting Series will kick off in Ipswich, Queensland on February 26/27, 2011.