Paul Weissel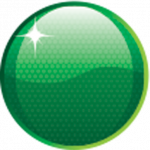 PR with a V8 team can be a tough gig. It's a never ending role that requires that person to be on call 24 hours a day. For over 10 years Paul 'Wally' Weissel was the man controlling the media for Holden Racing Team, he started with the team as a casual in 1994 and finished in 2004.
Weissel managed drivers like Peter Brock and Craig Lowndes and he worked alongside some of the greats of HRT, people like Jeff Grech, John Crennan and the late Tom Walkinshaw.
Weissel enjoyed a love of motorsport from an early age and started his 'motorsport career' in one of Melbourne's best FM radio stations.
"Prior to HRT I was working for FOX FM in Melbourne," Paul Weissel explained to Speedcafe.com.au
"I started out in radio on-air and in journalism, got out of that and got into sales.
"The newsroom at FOX in those days, in the early 80s, didn't have much of a handle on motorsport and when they did cover it they tended to get it wrong, so I was always down in the newsroom saying 'no his name is pronounced this way' or explaining the differences between F1 and Touring cars.
"I ended up back on the air, back in news and sport with a bend towards motorsport because I loved car racing."
When it was time to hang up the microphone, Weissel contacted Advantage International, then linked to Brock's team and found himself doing some work in motorsport.
"I started doing freelance work and contacted Steve Fraser at Advantage International, he ran Brock's outfit back then, I started doing some work for Brock on a causal basis," said Weissel.
"At the end of that first year, in 1993, I was asked to come around for some farewell drinks because Brock was going back to HRT, essentially closing the team down.
"I knew the guys at Mobil pretty well, I knew John Crennan from HRT and HSV and they wanted me to come over on a part-time basis, this was in 1994.
"By 1996, because HRT was starting to fire up, I said I couldn't do the job on a casual basis, I'm either in it or not in it, so I went full-time in 1996."
Weissel has some very fond memories of his time with the team, his favourite involving Craig Lowndes and the 1996 season.
"I vividly remember the first round of the 1996 championship, it was a twilight race at Eastern Creek and Lowndsey won," recalled Weissel.
 "He came into parc ferme; I met him with a hat and a drink. We went out to the podium, which was in the middle of the straight opposite the grandstand.
"There was silence, this young gun had won and the crowd didn't know how to react.
"Craig said 'what do I do now?', I said 'just wave to them'. With that typical Lowndes smile he said OK and waved at them.  The crowd went off the planet. From there on it was all Lowndsey, he was the new hero. He was up to it, he had the personality and he loved it.
"This sticks in my mind and it always will."
While the Championship win in 1996, the victory at Bathurst and that first round win stand out, one of Weissel's hardest media moments comes from the 1999 season.
"My toughest PR (public relations) moment was Lowndsey's crash at Calder Park," said Weissel.
"It was the crash and everything subsequent to it.
"The general media, at that time, couldn't have given a rats about motorsport, but that accident had them all wanting to get cameras in here and everywhere, it was difficult.
"People were going over my head. We were trying to manage the situation, Craig was trying to recuperate, he had to work out what he was going to do and people were basically crashing through his door to get to him.
"They were not wanting to go through the normal channels, it was really hard to control."
Weissel was also at HRT during one of the team's toughest times in its 30 year history. In 2003 the team had ownership issues when Walkinshaw's business failed.
"When Walkinshaw Arrows and TWR went tits up we had to manage this," said Weissel.
"It was a revolving door as to who owned HRT this week.
"It was difficult externally and internally, all the guys in the team were really tight and focused on racing but there were so many distractions.
"Were we going out of business? Were the banks going to grab us? Did Holden own us?
"It was an extremely tough time but the biggest disappointment for me was how some other team operatives took this turmoil as an excellent opportunity to get rid of HRT."
Not long after the ownership debate Weissel decided that he'd had enough and turned his focus to a career away from the limelight of media, motorsport and HRT.
"HRT was still fractured, who owned the licenses? Was it Holden motorsport or Mark Skaife?" said Weissel.
"There was something missing. I'd been doing it (HRT media) for nearly 11 years and it had lost its sparkle a bit.
"It was a really tight group, we worked for one another and it just lost that little bit of uniqueness. Where was my role in all this and was I going to be able to continue?
"At this time my wife came up to me and said this opportunity had come up, it was different to anything I'd done before, so we decided to have a crack at working for ourselves."
Weissel and his wife opened a fruit and vegetable shop in one of Melbourne's inner suburbs and have not looked back.
"We've been doing this for six years and all is going well," said Weissel.
"It's harder than motorsport in a lot of ways but at least you are responsible for your own destiny, you live and die by what you do and not by what other people have done."
Whilst he is happy, Weissel regularly finds himself missing the good old days of motorsport.
"Do I miss it? Absolutely, no question," said Weissel.
"Every time Bathurst or Clipsal rolls around, the big events, that's when you miss it.
"Do I miss Symmons Plains, Winton or Queensland raceway? No.
"You miss the relationships, the boys you worked with. You were in each others pockets for so long, so yeah I miss it.
"I still watch the V8s, I'm like anyone I can quite easily kick the TV when something goes wrong, particularly if the red team has a bad day.
"When the team is in the poo, like it was at Sandown, I think gee I'm glad I'm not the PR guy today.
"If I won tats tomorrow I'd try and find some small avenue in which to get involved again, I just love motorsport."
Finally, as someone that worked closely with Tom Walkinshaw, Weissel was sad to hear of the Scottish greats passing earlier in the week.
"Tom probably rubbed a few people up the wrong way, but (his death) is sad for his family and a sad day for the sport," said Weissel.
"When he, Grech and Crennan decided to make HRT work in the mid 1990's, Tom put everything behind it.
"From my perspective, Tom was fantastic to work with."
Here is the video clip of Craig Lowndes' accident at Calder in 1999