'Giant killer' heads to Willowbank Raceway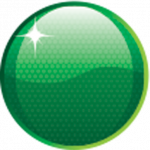 Mark Belleri may only be in his first full season of ANDRA Pro Series competition, but that hasn't stopped him from taking on the Top Doorslammer big guns.
They don't come much bigger than three-time and reigning champion John Zappia, however earlier this month in Perth the Narrabeen Smash Repairs Panel Beater took on the champ and won.
That win, combined with his round one semi-final appearance, saw him advance to the championship chase top spot as he prepares to take part in round two of the New Year Series (round three of the Top Doorslammer ANDRA Pro Series championship) at Willowbank Raceway on January 14 and 15.
"Heading into our first full season, our expectations were just to qualify for every event, and that would have been a good season for us," said Belleri, who crossed the line ahead of Zappia with a 6.109 second pass compared to Zappia's 6.299 second result.
"To go to a semi and then take a win, no less against a legend like John Zappia, is just amazing, a dream start to the season.
"It is totally fair to say that our expectations have been exceeded, the win was just one of the best days for racing I have ever had, and it is just awesome for the crew and especially for my dad given the amount of work we put in.
"To just qualify at that event with 22 cars going for a 8 car field would have been great, but to line up against Zappia, who not a lot of people have been able to beat, and then get one up on him, especially as a privateer team who are running off their own budget, was definitely amazing."
Heading to Willowbank Raceway, Belleri has the advantage of just two prior trips to Queensland's premier drag strip for the 2008 Tin Top Titles and the 2010 Castrol EDGE Winternationals – an event which gave an indication of what was to come.
"At the Winternationals I was able to run the Lucky Belleri Racing Team's first five second pass down the quarter-mile, and also be a part of the fastest side by side Top Doorslammer pass in Australia with Robin Judd and I both going at 249 mile per hour…which was pretty great," said Belleri.
"I love the Willowbank Raceway track, it is one of my favourite places to race, and so I am really looking forward to going there for round two of the New Year Series.
"We will be looking to qualify first, and then we will just go from there, the championship is not on my mind at all – we will think about that in June if we are competing for it, otherwise we will stress ourselves out too much!
"For now, we will be focusing on taking each event as it comes and doing the best we can do, and we will see what happens."
Belleri is supported by Narabeen Smash Repairs, Marco Steel, Castrol and Rocket Industries, with the team currently searching for a Naming Rights Sponsor to support their ongoing campaign.
The Top Doorslammer racing will be part of the two-round New Year Series being held by the Ipswich drag racing facility.  Round One will take place on January 2 and 3, hosting Top Fuel and Top Alcohol, before Belleri and friends are joined by Pro Stock and Nitro Funny Car racers for round two on January 14 and 15.
While Belleri sits atop the points, the big guns are not far behind, with Maurice Fabietti, Judd and Zappia all lining up the rookie in their sights
For more information on the New Year Seriers visit www.willowbankraceway.com.au