Stevie J: How I survived a year in hell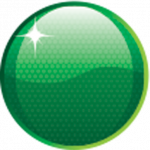 Steve Johnson has broken his silence after the most harrowing season of his V8 Supercars career.
The 36-year-old Dick Johnson Racing driver has seen the best and worst of motor racing in 2010 – watching his team-mate James Courtney defy the odds to win the championship, while his family V8 Supercars team was torn apart in a controversial ownership wrangle.
Now, DJR's future is secure. Dick Johnson bought back former co-owner Charlie Schwerkolt's share of the team, with a new owner taking a 20 percent stake in the squad.
Through the highs and lows, Stevie J kept racing, even though he wasn't in the right frame of mind to do so.
THE FINAL RACE OF THE 2023 REPCO SUPERCARS CHAMPIONSHIP ON ONE OF THE WORLD'S BEST STREET CIRCUITS. GO ALL IN AT THE VAILO ADELAIDE 500, CLICK HERE TO BUY TICKETS
All season, he has remained tight-lipped on his difficult year – until now.
In his first major interview since his team's ownership dramas began to unfold, Johnson told Speedcafe.com.au of the hardships of 2010, the health of his father, his mental state and, on the flipside, the joy of seeing DJR take another championship.
"It has been the hardest season that I could have ever imagined in a lot of different ways – both emotionally and mentally," he told Speedcafe.com.au.
"It has been very hard. There's a lot more to the business side of the dealings than anyone knows about, and there's a lot more little things that people don't know.
"Dad got quite sick at the end of last year. I don't really want to go into it, but he wasn't well. At one stage I didn't even know if he was going to make it to the end of the year, the way things were going. That was pretty gut wrenching.
"Obviously, my priority was, and always will be, with my family, no matter what. And to be honest, because of that, my racing suffered. I didn't have my eye on the ball. My priority wasn't racing.
"It was very hard – a very emotional year in many aspects, and disappointing in other aspects where we feel we've been taken advantage of and not treated the way we should be treated."
CLICK HERE for Speedcafe.com.au's exclusive interview with Steve Johnson …