Sauber driver signs with Ferrari academy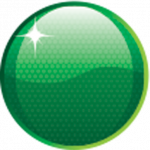 Mexican Sergio Perez has been signed to the Ferrari Driver Academy for 2011 – the same year that he will move into Formula One with Sauber.
The academy, first announced in December 2009, exists to groom potential drivers for the Scuderia Ferrari Marlboro Formula One team.
Perez's inclusion indicates a strengthening of ties between Ferrari and the Swiss Sauber team, which reverted back to Ferrari engines in 2010 after four seasons under BMW ownership.
French GP2 driver Jules Bianchi was the first driver signed to the program in 2009, and has been promoted to the role of test driver for next season.
Eleven year old Canadian karter Lance Strolll also remains in the academy, alongside 2010 Formula Abarth champion Brandon Maisano, and another new recruit – Brazilian Nicola Costa.
Scuderia Ferrari's strained history with Italian drivers continues however, with Mirko Bortolotti and Daniel Zampieri both being released after tough seasons in GP3 and World Series by Renault respectively.
The 20 year olds had both been signed after impressing in prize Formula One tests, received for winning the Italian Formula 3 Championship.
An Italian driver has not completed a full Formula One season with Ferrari since Michele Alboreto left the team at the end of 1988.