Mark Webber never considered Ferrari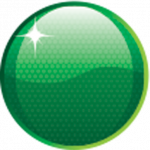 Mark Webber says he never considered leaving Red Bull at the end of the 2010 season.
Leading media outlets began linking Webber to a potential Ferrari switch in May after the Australian dominated the Spanish and Monaco Grands Prix.
The rumours were fuelled by Ferrari team principal Stefano Domenicali's praise of Webber's performances, and the confirmation that potential Ferrari pilot Robert Kubica would remain at Renault in 2012.
While conflicts with team-mate Sebastian Vettel later in the season led to Webber publicly questioning his position at Red Bull Racing, the 34 year old told BBC Radio 5 Live this week that leaving Red Bull was never an option.
"I never thought about actually going somewhere else," he said.
"I knew I had to sort things out within my own operation there.
"As I've said quite a few times, the team and myself, we all learned a lot this year about how to go racing consistently at the front and at that level.
"Ferrari and McLaren have had their tears with two competitive drivers, and I am not talking about Lewis and Fernando a few years ago.
"Ferrari have been around for 50 years, Red Bull for five minutes, so we learned a lot this year. And I knew as a team we could go through growing pains this year and go forward from it.
"So it never went through my mind that I needed to go somewhere else."
While admitting that every driver dreams of joining Ferrari at some stage in their career, Webber said that he is not thinking beyond 2011 at this stage.
"I will take each year as it comes. I am focusing on the next race," he said.
"Last year went well and I hope I can do the same next year. Let's see what happens in 2012.
"What is important is finishing on top of your game. I don't want to be beaten by guys I don't think I should be."