Wayne Newby aiming for six straight finals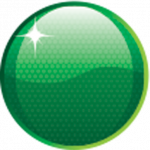 Wayne Newby has been on a roll in 2010, appearing in each of the last five finals of the ANDRA Top Alcohol Pro Series events and securing three event wins in the process, and he is aiming for more of the same in 2011.
With the new year of drag racing kicking off with a two day event on January 2 and 3 at Queensland's Willowbank Raceway, Newby will be looking to chase down the three point gap between himself and Aaron Hambridge at the top of the ANDRA Pro Series points standings.
In the recent finals appearances, he has faced off and defeated reigning champ Gary Phillips twice and has also lined up against Hambridge three times with Newby taking victory at the most recent showdown in Sydney.
"We have been on a bit of a roll, we have found something in the car and its just working, it is all clicking and coming together finally," said Newby.
"We are working well as a team, there are a lot of late hours and work but it seems to be paying off well, and we have been to the last five finals.
"Heading to Willowbank Raceway, I have had more success there than anywhere and with the business (Newby Engineering) back in Sydney, its like a bit of a holiday each time we come here which is nice.
"The facilities are excellent and I always look forward to heading to Ipswich….with our success there in the past, hopefully in January we can keep that up and keep Aaron out, we are only three points behind him at the moment, but at the same time there are a lot of other good cars nibbling at our feet too!
"It is very competitive at the moment, it has always been a competitive class but these days it doesn't matter who you race, you have a battle on your hands."
Hambridge's bonus points from round one see him sitting on top of the points table by three points from Newby heading to Willowbank Raceway.  In third is 14 time and reigning Top Alcohol champion Gary Phillips of Hillcrest.
Phillips was a shock first round elimination at the Nationals, with a semi-final appearance at October's round two in Sydney enabling him to climb to third in the points to position himself for a championship assault.
The two-round New Year Series at Willowbank Raceway will take place on January 2/3 (Round One) and January 14/15 (Round Two), 2011.  ANDRA Pro Series brackets Top Fuel and Top Alcohol will take to the Ipswich track over January 2 and 3, before Top Doorslammer and Pro Stock are joined by Nitro Funny Cars on January 14 and 15. For more information visit www.willowbankraceway.com.au