Steve Johnson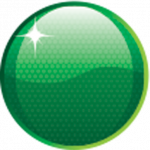 Steve Johnson has had his fair share of highs and lows through his 36 years. He has seen his father Dick Johnson become a 'rock' star, win touring car titles, plummet to financial ruin and bounce back to add another title to his list of achievements.
But none of the drama, according to Johnson Jr himself, was as bad as what he saw in 2010.
In his first in-depth interview since his family-owned team became embroiled in its ownership war over the past three months, an honest Johnson spoke to Speedcafe.com.au's Grant Rowley about the 2010 season, his dad's health, the pressures of the split between Johnson and Charlie Schwerkolt and how he is going to turn it all around in 2011.
SPEEDCAFE: There's been lots going on at Dick Johnson Racing this year, but through all of it, we haven't heard Steve Johnson's side of the story. How hard was 2010 from your seat?
STEVE JOHNSON: It has been the hardest season that I could have ever imagined in a lot of different ways – both emotionally and mentally.
There was a lot more going on that what 95 percent of people know. To be honest, most people know Charlie's side of the story. He was the only one speaking to the media. Dad, even to this day, hasn't said anything about what was going on. Everything that was run basically came from Charlie's side, so everyone only even knew what was happening from Charlie's point of view.
I guess our family is a bit like that. We don't really like to create drama. We just like to go about our business and go about it the best way we can. We don't like to get stuff out into the public that doesn't need to be there.
It has been very hard. There's a lot more to the business side of the dealings than anyone knows about, and there's a lot more little things that people don't know about.
Dad got quite sick at the end of last year. I don't really want to go into it, but he wasn't well. At one stage I didn't even know if he was going to make it to the end of the year, the way things were going. That was pretty gut wrenching.
Obviously, my priority was, and always will be, with my family, no matter what. And to be honest, because of that, my racing suffered. I didn't have my eye on the ball. My priority wasn't racing. My priority was keeping both of my parents healthy. It was very hard – a very emotional year in many aspects, and disappointing in other aspects where we feel we've been taken advantage of and not treated the way we should be treated.
SPEEDCAFE: Through all of that, the team came away with its seventh championship win. Does it feel bitter/sweet?
SJ: (Pause) Mate, a lot of people don't like James (Courtney), or they don't respect him …  James and I get along really well, and we compliment each other. I know James hated me beating him in last year's championship. We're both very competitive.
I wasn't mentally ready to take the challenge to him from quarter of the way through this year. Earlier on, I was OK, we had good results at the start of the year, but circumstances after that made it very difficult for me to concentrate on what I needed to do.
For James to assist DJR win the title was a massive job. Our team is no where near as big or strong as other teams in the championship, so it is a testament to how good the team is and how good James is. Five race wins, always up the front, for him to do that under the circumstances, it was a top effort.
And I feel like I've played my part too. I would help him keep calm at times, chat about things. We've never really argued. We'd always muck around and goof about, probably just to keep our minds off some of the things that were going on. In that respect, it has been great.
Championship-wise, I know for a fact that no one deserves it more than mum and dad. For them, it's a massive christmas present. We couldn't have asked for more.
SPEEDCAFE: You'd said before that it has been a difficult period for you as a driver. Did you ever consider hanging up the helmet?
SJ: No, I never really thought about that. I really do love the driving. I've got a lot more determination and a lot more to give. There's a lot more to come out of me, and that's what I want to show. There's a speed, more dedication … Because of the stuff that was going on, it was a difficult.
Now that I can 110 percent dedicate myself top being physically and mentally ready, there's no reason why I can't win the championship. I honestly believe that, and the guys at DJR believe that too – otherwise they wouldn't be there.
I think 2011 is going to be a big year for us. There's certain times when I've shown what I can do, but I just need to do it day in and day out. With the right preparation, I know I can do it. It's going to be a big year for me next year and I've got to make sure it works.
SPEEDCAFE: In terms of staff at DJR, you've lost a few guys to rival teams. How's things looking?
SJ: It's all looking good. My number one and James' number one have both gone to Triple Eight. They made their decisions for different reasons. My engineer Mark Fenning has left to go to Paul Morris Motorsport. There's a couple of others, but really, we've held onto most of our key people. There's a lot more loyal people in our team than what people like to talk about. We're certainly not in doom and gloom.
We have a lot of key people and a lot of smart engineers. There's a lot of loyalty. We want people who are loyal. We want people who are going to be part of the team, not work against each other like this year, which is how it was. Between #17 and #18, they were operating as two separate teams sometimes. We're going to make sure that it's a full team effort next year.
SPEEDCAFE: Who have you got as your race engineer?
SJ: My engineer is going to be Mark Woolfrey who has been there for a long time now. His nickname is 'Numbers.' Terry Kaffer is there as well, so between them, they'll engineer me. We're looking at getting another engineer for the #18 as well (ED: Scott Sinclair has followed James Courtney to the Toll Holden Racing Team).
We're not starting fresh by any means. 'Numbers' is an extremely smart bloke and he has been with us for over five years now. Perry has been there for over 12 months now, so they know the lay of the land. They are really keen to get going and prove that we are a leading team next year.
SPEEDCAFE: You spoke about the split garage situation that you guys dealt with this year. Some of that reared its head at Townsville when #17 and #18 crashed into each other. How long before that was that tension going on?
SJ: It wasn't really tension between James and myself, it was more the dad and Charlie (Schwerkolt) stuff, which I was dragged into. Charlie didn't speak to me for most of the year. He wouldn't come near me. I'd have to make an effort to talk to him because he wouldn't come near me. That was pretty hard, but between James and myself, there was never a problem.
SPEEDCAFE: There's a new part-owner of DJR on the scene now – Steve Brabeck from Crimsafe. He has taken a 20 percent stake in the team. How is it going to work into the future?
SJ: We've had a relationship with Steve for a while. We get along well with him. My wife and I have become quite close to Steve and his wife. They have horses and we take our kids there to ride on them. You won't see me get on one of them, but there's no way I'll get on one of those things! But the rest of the family jumps on and goes for it.
They are people that you don't have to work hard at to enjoy yourself around. They're the sort of people like my mum and dad.
Steve doesn't understand the racing business so to speak, but he is a very smart businessman. For someone to start Crimsafe in his parents garage and build it to a company that turns over a massive amount of money and is growing every day, you can't do that without being smart. That's the kind of experience that he is going to bring to us.
He's going to make sure that DJR is run as a very tight ship so we don't get into anymore trouble financially. We need to spend money in the right areas, no waste, and that's what he is good at.
Steve wants to teach me about the business too – budgets, management and what money is going where and why. Eventually, three, four, five years down the track when I decide to give up racing, I'll have a better knowledge of what's happening so I'm not thrown into the deep end – if I do want to stay on and run it – which I do.
He is so excited about next year, and he's excited about his Crimsafe business as well. Our business has helped his business along the way through the television commercials and so forth. It works both ways, but he wouldn't be doing it unless it was helping his current business.