Fujitsu search for a 'cool' young driver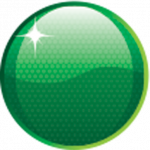 Hot on the heels of Fujitsu's first V8 Supercar win in Sydney recently, the air conditioning company has today launched a comprehensive young driver development program.
The Fujitsu 'Cool' Driver Program will commence in 2011, and consist of a 'staircase progression path' covering karting and Formula Ford.
Seven karters (one from each state of Australia) and four drivers from the Australian Formula Ford Championship will be selected for the program.
In addition to performance-based financial support, the karters will compete for a test with an Australian Formula Ford Championship team, while one Formula Ford driver will test a Garry Rogers Motorsport V8 Supercar.
Fujitsu General's Deputy Managing Director, Philip Perham, said that the 'Cool' Driver Program will compliment Fujitsu's existing racing activities.
"We're delighted with what we're achieving with Lee Holdsworth and Michael Caruso at GRM and young Scott McLaughlin has been very impressive with his rate of improvement in his first V8 Supercar year with Stone Brothers Racing," he said.
"We embarked on a youth development program at the start of this year and we're now looking at the next bunch of young superstars hoping to carve out a career in professional motorsport.
"The Fujitsu 'Cool' Driver Program is the perfect vehicle to evaluate the next crop of youngsters and I'm sure it will be well received from competitors, categories, the media and fans."
Applications for entry into the Fujitsu 'Cool' Driver Program will open on January 5 and close at midnight (AEDST) on January 26, 2011.
All applications will then be reviewed by the Stakeholder group, consisting of Fujitsu General (Aust.) Pty Limited, Velocity Management Group Pty Ltd, Garry Rogers Motorsport Pty Ltd and a yet to be announced Formula Ford team.
The timing for the review of applications will take place in early February and acceptance into the Fujitsu 'Cool' Driver Program will be offered to the selected candidates by the middle of February, 2011.
For more information regarding the Fujitsu 'Cool' Driver Program, CLICK HERE.