V8TV executive producer stood down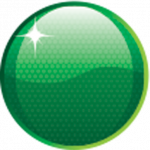 Murray Lomax has been relieved of his position as the executive producer for V8 Supercars Television.
The man at the head of V8 Supercars broadcasting since 1997 was informed by the V8 Supercars board late last week that he his contract would not be renewed for the 2011 season.
V8 Supercars Australia confirmed to Speedcafe.com.au that Lomax has been stood down, but refused to comment on the details of its move.
Lomax told Speedcafe.com.au that he was unsure why decision was made.
THE FINAL RACE OF THE 2023 REPCO SUPERCARS CHAMPIONSHIP ON ONE OF THE WORLD'S BEST STREET CIRCUITS. GO ALL IN AT THE VAILO ADELAIDE 500, CLICK HERE TO BUY TICKETS
"It's an end of an era," Lomax told Speedcafe.com.au.
"At this stage, I don't understand what is going on. I was just informed by the V8 board that they have not decided to continue my contact. I know they're going through a restructure – they're in the midst of doing something which they don't want to reveal too much about, and they haven't revealed it to me.
"I'm not sure. I'm not quite sure what to say or to think."
Lomax has been the executive producer of the V8 Supercars for nearly 15 years. He started the role in 1997 when V8 Supercars began its association with Network 10. During that period, his own company Red Max produced the support categories.
When the Seven Network secured the rights to broadcast the category in 2007, V8 Supercars established 'V8 Supercars Television' which Lomax was installed as the executive producer.
He says that he is not sure what the future holds for him.
"I'm not quite sure at present. I'm talking to a few people," he said.
"There are some opportunities around, but not necessarily the sort that I'd want to jump at. I've just got to have a bit of a sit back and a think about things for a little while and sort through where we're at.
"It's been a long period of time for me doing this, and I've been locked into one world in many ways."