Nelson Piquet Jnr signs NASCAR Truck deal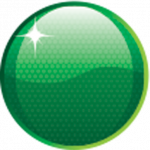 Former Renault Formula One driver Nelson Piquet Jnr has announced that he will compete in a full NASCAR Camping World Truck Series season in 2011.
The Brazilian will drive all 25 points races for Kevin Harvick Inc, after making a handful of appearances in the ARCA, Truck and Nationwide classes this season.
Piquet finished sixth on his Truck debut earlier this year at Daytona, and yesterday expressed his excitement about joining the two-time championship winning team at an official press launch in Sao Paulo, Brazil.
"I'm looking forward to the first race already," said Piquet.
"In 2010 I had the opportunity to do some Truck races and I became really passionate for the series.
"I'm glad to be able to do a full season again in this new chapter of my career in the United States.
"This is a long-term plan to reach Cup when I'm prepared to get there with a good package, with a good experience and a good knowledge and being part of the whole NASCAR group.
"I don't want to start jumping phases, jumping series and getting there and thinking I deserve being in NASCAR Cup because I know that's not the way it works."
Piquet will be joined by fellow Brazilian road-racer Miguel Paludo in the Truck series next year – who has signed for Red Horse Racing.
It is unclear whether Piquet will compete in any road course races for KHI's Nationwide Series team.
The Truck Series deal signifies Piquet's first full-time drive since he was dismissed by the Renault F1 Team halfway through the 2009 season.
Piquet's time in Formula One will forever be remembered for his part in the 'race-fixing' scandal at the 2008 Singapore Grand Prix, where Piquet deliberately crashed in order to bring out a strategically beneficial Safety Car for his team-mate Fernando Alonso.
Last week Piquet and his father, Nelson Piquet Snr, were awarded 'substantial damages' in a High Court ruling against the Renault team, which had issued a statement in 2009 claiming that the Piquets had lied about the events of the race weekend, and had attempted to blackmail the team into retaining Piquet Jnr.