F3 SuperPrix moves to Darwin for 2011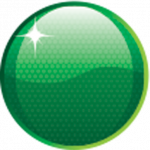 Australia's premier domestic open-wheel race, the Formula 3 SuperPrix, will move to Darwin in 2011 as a support to Hidden Valley's V8 Supercar round.
In a three-year deal, the race will be rebranded as the City of Darwin F3 SuperPrix.
Since it was introduced in 2006, the SuperPrix has been contested at Symmons Plains International Raceway in Tasmania and Sandown International Raceway in Victoria.
According to Australian Formula 3 organisers, planning is underway to have international drivers and vehicles, primarily from the Asia-Pacific region, compete in 2012.
Northern Territory Major Events General Manager Paul Cattermole said the potential international interest makes the SuperPrix an exciting addition to the Sky City Triple Crown V8 Supercar event.
"We have a fantastic race circuit in Darwin and we promote the NT to the rest of the world," he said.
"To have an international racing formula building bridges into Asia and Europe is highly significant."
Formula 3 Chairman Ian Richards believes that the track layout will suit the high-downforce cars.
"We are delighted to be brining the Formula 3 Australian Drivers Championship to Darwin for the first time," he said.
"The track is perfectly suited to our cars, with its long straight allowing for slipstreaming and  plenty of overtaking opportunities."
Formula 3 cars will carry the Northern Territory flag throughout the 2011 season in recognition of the City of Darwin F3 Superprix.