East Coast Title Champions stepping up in 2011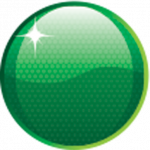 In a sign of the progression in the CIK Stars of Karting Series, the winners of the 2010 East Coast Title in the Clubman and Junior National categories will be making the step up into Pro categories next year.
Jason Hryniuk, who won the Clubman title after a series-long battle with Daniel Baker and Brendan Nelson, will make the move into the Pro Light (KF1) category while Junior National Champion Mitchell Gee will line up in the Pro Junior (KF3) category.
Hryniuk is no stranger to the top level of karting having competed in the Formula A category against the likes of Troy Hunt, World Karting champion Wade Cunningham and former CIK Stars of Karting champion Barclay Holden earlier this decade. He also competed in the European Championships on several occasions.
"It's going to be great to be back competing at the top of the sport again," said Hryniuk.
"I was lucky enough to have won the East Coast Title in the Clubman class and as a result I got to go to Japan. It was an amazing experience thanks to Yamaha Motor Company Australia.
"With the East Coast Title now on my resume and the CIK Stars of Karting Series really looking strong for 2011 I'm excited about getting back behind the wheel of a kart powered by a CIK specification engine."
Hryniuk has declared that he won't be out there just to make up the numbers either, he'll be aiming to knock the 2010 champion off his perch as the competition heats up in the chase for the James Courtney trophy in 2011.
"Cian (Fothergill) did a fantastic job this year to win the Pro Light title, I think next year's going to be very tough with the likes of the Smith brothers, Adam Hughes along with the youngsters Aidan Wright and James Macken stepping up to the challenge," said Hryniuk.
"I'm probably the most excited I've been about my racing for a long time, I'll be out there to win and show these youngsters how it's done."
Gee, who turned 13 during the final round of 2010, has watched the Pro Junior (KF3) racing with interest throughout the year with the intention of always stepping up into the Pro category in 2011.
The Sunshine Coast teenager has showed some good speed aboard a Rotax-powered kart throughout the past few months and should be one to watch in 2011 alongside the likes of Pierce Lehane, Jake Coleman, Jake Klarich and a host of other youngsters who will be aiming to make their mark next year.
The 2011 CIK Stars of Karting Series kicks off at Ipswich in Queensland on the final weekend in February (Feb 26/27).