Aussie Racing Cars confirm 2011 calendar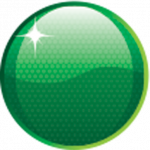 After spending just two weekends as a support to the V8 Supercars in 2010, the Aussie Racing Cars will return to the 'Greatest Show on Wheels' in a big way next season.
The Clipsal 500, Winton, Queensland Raceway, Phillip Island, Symmons Plains and Telstra Sydney 500 V8 Supercar events will all feature the Aussie Racing Car Series – with live television coverage on Channel 7 coming as a part of the deal.
The three-quarter sized racing cars will also compete at Darwin's Hidden Valley circuit as a part of the Australian Superbike Championship's April meeting at the venue.
Category creator and manager Phil Ward says he is expecting 2011 to be the biggest ever year for the series.
"We are very proud to confirm that numerous new cars are currently in build for delivery at the start of the season which will elevate the grid sizes to their highest levels ever," he said.
"It is very satisfying that the business model we have developed has functioned so well – fostering an opportunity for so many competitors  to cost effectively  compete in a purpose built race car at such an elite level."
In other Aussie Racing Car Series news, the category has appointed Dream Team Management as its sponsorship agent for the 2011 season.
See below for the 2011 Aussie Racing Car Series calendar.
| | | | | |
| --- | --- | --- | --- | --- |
| Rd. | Date | Circuit | Event | TV |
| 1 | March 11/14 | Adelaide Parklands | V8SC | Live |
| 2 | April 16/17 | Hidden Valley | ASBK | Post |
| 3 | May 20/22 | Winton | V8SC | Live |
| 4 | August 19/21 | Queensland Raceway | V8SC | Live |
| 5 | September 16/18 | Phillip Island | V8SC | Live |
| 7 | November 11/13 | Symmons Plains | V8SC | Live |
| 8 | December 2/4 | Sydney Olympic Park | V8SC | Live |