TIMELINE: Walkinshaw's Australian racing history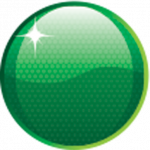 For more than 25 years, Tom Walkinshaw played a big part in Australian motorsport. The Scotsman, who passed away this morning at the age of 64, introduced European-style professionalism to Australia's greatest motor race – the Bathurst 1000, and later was responsible for the creation of the iconic Holden Racing Team.
Below is a timeline of Walkinshaw's Australian racing activities, from his Bathurst debut in 1984, to the Holden Racing Team's acquisition of James Courtney for 2011.
CLICK HERE to read Speedcafe's news story.
CLICK HERE to read the Toll Holden Racing Team's tribute to its founder.
THE FINAL RACE OF THE 2023 REPCO SUPERCARS CHAMPIONSHIP ON ONE OF THE WORLD'S BEST STREET CIRCUITS. GO ALL IN AT THE VAILO ADELAIDE 500, CLICK HERE TO BUY TICKETS
1984 – Tom Walkinshaw enters two Rover Vitesses in the 1985 James Hardie 1000 under the Mobil Rover Racing team banner. The Jeff Allam/Armin Hahne entry takes the class win (and finishes 12th outright), while the second car of Steve Soper/Ron Dickson is the last classified finisher in 29th. Walkinshaw himself also makes his Bathurst debut, sharing the John Goss Racing Group C Jaguar XJS. A mechanical issue sees Walkinshaw stall on the grid, causing a race-stopping crash.
1985 – Walkinshaw brings three-car factory Jaguar XJS team to Bathurst, dominating the race. The three cars are driven by Walkinshaw/Win Percy, John Goss/Armin Hahne and Jeff Allam/Ron Dickson. Goss and Hahne take victory in #10, with pole-sitters Walkinshaw/Percy third (having been delayed by mechanical issues). Allam/Dickson retire early.
1986 – Running the factory Rover team in the ETCC, Walkinshaw elects not to contest Bathurst.
1987 – Holden Special Vehicles is created. The joint venture between Tom Walkinshaw Racing and Holden sees TWR replace Peter Brock's Holden Dealer Team as the performance road car arm of Holden.
1988 – HSV launch its first car – the Holden Commodore SS Group A SV. Larry Perkins enters two cars in the 1988 Tooheys 1000 under the HSV banner. Car #10 is driven by Larry Perkins/Denny Hulme, having been built in Australia by Perkins, and retires with engine problems after 137 laps. Car #20, built at TWR's UK headquarters, is driven by Walkinshaw and Allam, and lasts just five laps before retiring with rear suspension failure, while engine problems hault Car #10. Team bounces back just weeks later at Australian Grand Prix in Adelaide, taking its first win in the Group A support race with Perkins at the wheel.
1989 – Larry Perkins continues to be in charge of car preparation, while the Holden Racing Team name is used for the first time. Team only competes in endurance events, with Bathurst yielding a sixth for Win Percy/Tomas Mezera and seventh for Neil Crompton/Steve Harrington.
1990 – The Holden Racing Team as we know it today is born and establishes its base in Clayton. Managed by Win Percy and under the ownership of TWR, HRT enters a single car in the Australian Touring Car Championship with Percy driving. The team runs two cars in the endurance races, teaming Percy with Allan Grice and Brad Jones with Neil Crompton. Percy and Grice take a memorable victory.
1991
– Percy takes eighth place in the ATCC. The enduro squads are retained from the previous year, and Percy/Grice score another podium at Bathurst, finishing second using HSV's new VN SS model. Second car, driven by Neil Crompton/Brad Jones, makes heavy contact with lead car, before running out of fuel and retiring.
1992
– HRT run a limited program in the ATCC while developing the first of the new generation cars for the following season. Tomas Mezera pairs with Jones to finish third at Sandown 500 on the 1993-spec car's debut. At Bathurst, Percy/Grice continue their strong run together with a fourth place finish.
1993
– The first year of what is now known as V8 Supercars, former 500cc World 500cc Motorcycle champion Wayne Gardner signs to drive for HRT alongside Mezera. Mezera finishes ATCC in seventh and Gardner 14th. Gardner/Jones finish a strong third at Bathurst.
1994
– A landmark year with Peter Brock returning to a factory Holden team to partner Mezera, Brock winning the team's first ever ATCC round at Eastern Creek. The season ended with Brock third and Mezera ninth. HRT pairs Jones with young gun Craig Lowndes for the enduros, Lowndes stunning in his Bathurst debut finishing second. TWR had arranged for its BTCC driver Rickard Rydell to co-drive with Jones, but the impending arrival of Rydell's first child gave Lowndes his chance.
1995
– Brock and Mezera continue in 1995 with Lowndes and Greg Murphy joining the team for enduros. Brock finishes the ATCC third, Mezera fifth. Bathurst was a disaster for the squad, with both cars out of the race with engine problems before the second hour of the race.
1996
– Lowndes joins Brock as a fulltime driver, leading to one of the most successful years for the team. Lowndes becomes the youngest winner of the ATCC, before teaming with Murphy to take the Sandown 500 and Bathurst 1000 double. Lowndes also signs a 10-year management deal with Walkinshaw.
1997
– Lowndes heads to Europe to compete in Formula 3000 and Murphy joins Brock in the HRT line-up. Brock announces his retirement from full-time racing and his incumbent, Mark Skaife, joins the team for the enduros. Lowndes returns for the enduros and goes back-to-back with Murphy in the Sandown 500. The team ran three cars in the enduros, a extra entry for the Holden Young Lions. Bathurst is a disaster, with the HYL car crashing out in the morning warmup, Lowndes crashing in his first stint and #05 retiring with engine problems.
1998
– Lowndes returns to HRT fulltime and continues on where he had left off by winning the championship for the second time. Murphy returns for the enduros alongside Mark Noske. Bathurst is again a disaster, with a dominant day curtailed by a spate of right front tyre failures. Lowndes and Skaife scrape home sixth.
1999
– Lowndes wins the first ever Adelaide 500 on his way to a third championship – HRT with four 1-2 finishes through the season. Paul Morris and Cameron McConville join HRT for the enduros, with Lowndes and McConville teaming up to finish third in the Queensland 500 and second at Bathurst. Skaife and Morris join them on the Bathurst podium finishing third.
2000
– Skaife wins HRT's third straight championship, Lowndes finishes the year third. They pair up to win the Queensland 500 and finish sixth at Bathurst. Internationals Jason Plato and Yvan Muller finish 10th at Bathurst in the second HRT Commodore.
2001
– Lowndes' move to Ford opens the door for Jason Bright to join the HRT. TWR secures the Garry Dumbrell-owned licenses and Kmart sponsorship to run two more cars from Clayton. The cars are campaigned by Greg Murphy and Todd Kelly. HRT's Skaife wins the championship yet again and teams with Tony Longhurst to win Bathurst. Bright finishes the season third. Murphy dominates his home round in New Zealand.
2002
– Skaife wins the HRT's fifth straight championship, and then goes back-to-back at Bathurst, this time with Jim Richards. Murphy finishes the championship second after again winning in New Zealand. TWR runs into financial troubles and is sent into liquidation, casting questions over the future of the famous team.
2003
– Holden rescue HRT from the TWR fallout, but V8 Supercars rules prohibit a manufacturer owning a team. Skaife's business Skaife Sports takes over full ownership. Todd Kelly is promoted to HRT alongside Skaife in a lean year of on-track results. The season highlight came at the Sandown 500 with a win. The Kmart team, now owned by John and Margaret Kelly, see Murphy and Rick Kelly win Bathurst, with Murphy also setting his incredible qualifying lap record.
2004
– The HRT and Kmart Racing continue to operate without Walkinshaw's involvement. HRT suffers a lean year on the track. The great Peter Brock comes out of retirement for one last tilt at Bathurst, joined by international Jason Plato – who crashed the car early in the race. The Kmart team of Murphy and R.Kelly win Bathurst for the second time in-a-row before Murphy leaves the team at seasons end, to be replaced by Garth Tander.
2005
– Walkinshaw makes a comeback into the sport through a supply and preparation arrangement with his Walkinshaw Performance business. WP supplies components and technology to HRT and the HSV Dealer Team (formally Kmart Racing). HRT becomes the first team to take 50 ATCC/V8 Supercar Championship round victories when Todd Kelly wins in Shanghai – the first round to be held in Asia. Skaife and Kelly team to win Bathurst. James Courtney makes his V8 Supercar debut in the enduros with the HRT.
2006
– Walkinshaw's return is rewarded with a championship win for Toll HSV Dealer Team's Rick Kelly, who wins his first V8 title. Rick and Todd Kelly also finished second at Bathurst, after Skaife/Kelly HRT car crashes on first lap.
2007
– Walkinshaw acquires a 50 percent stake in HRT. The team unveils its all-new VE Commodore. Todd Kelly wins the Clipsal 500 on the car's race debut, while Rick Kelly wins the event. Skaife finishes the year sixth with T.Kelly seventh. Garth Tander takes the HSV Dealer Team's second consecutive championship victory.
2008
– Walkinshaw assumes complete ownership of the Holden Racing Team, promoting new champ Tander to partner Skaife in what would be Skaife's last year with the team. Toll is shifted from the second team to HRT. Todd Kelly moves to Perkins Engineering while Rick Kelly runs a single Toll HSVDT entry alongside Paul Dumbrell in an Autobarn-supported car.
2009
– The Kellys set up their own team, with Walkinshaws buying two Racing Entitlement Contracts (#24 from Bap Romano and #10 from WPS Racing). The Toll HSV Dealer Team is effectuvely disbanded, with Walkinshaw Racing entering cars run for Dumbrell and David Reynolds – the latter with Bundaberg Red support. New Toll HRT recruit Will Davison finishes second in the championship with Tander third. The pair also win the endurance races at Phillip Island and Bathurst. HRT also win the team's championship.
2010
– Tander and Davison again head up the Toll HRT team. Tander finishes fifth with three race wins. Davison struggles, finishing 22nd and departs at the end of the year to Ford Performance Racing. Bundaberg Red up its support to cover two cars with new drivers Fabian Coulthard and Andrew Thomspon. Both endure difficult seasons.
2011 – James Courtney is set to join Toll HRT alongside Garth Tander. While Bundaberg Red Racing is downsised to one entry when Walkinshaw Racing sell the #10 REC back to V8 Supercars.
Below are two of videos of Tom Walkinshaw …
Walkinshaw's 1985 pole lap at Bathurst
A bio on Tom Walkinshaw, aired during the 1985 Bathurst 1000