Out with the new, in with the old in Sydney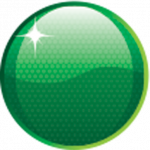 After less than 12 months in the seat, David Tapp will leave his role as General Manager of the Tyrepower Sydney Speedway next month.
Tapp, one of the most outspoken and entrepreneurial promoters in Australian speedway, will be replaced by former owner and promoter of the venue David Lander next month.
His departure sees him add the former General Manager's role at the venue to his other list of achievements in the sport alongside his roles as the former promoter of the International Speedway Masters Series, Australian-wide Sidecar series and Gosford Speedway.  He also previously held the position of CEO of the South Sydney Rugby League team.
Tapp's departure will allow him further time to concentrate on his other flourishing business interests in the form the Speedway Racing News magazine and his Television Company, Power Productions – the producers of the Chequered Flag and World Series Sprintcar programs.
Tapp's imminent departure from the venue will lead to a re-structure that will see Lander take over as General Manager while assisted by current senior staff members Rod Britton, Stacey Kelly and Nathan Moreau.
"We are thrilled to have a man of David's experience involved at the venue and we are delighted he has agreed to join us," said Tyrepower Sydney Speedway director Dennis Loudoun.
"David has been one of Australia's most successful speedway promoters and his vast knowledge and experience will play a significant role in taking the speedway into an exciting new era".
The next major event at Tyrepower Sydney Speedway will feature NASCAR star Tony Stewart in the Valvoline Australian Sprintcar Grand Prix on December 26.