Motor racing legend Tom Walkinshaw dies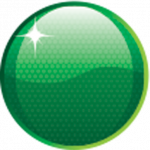 Former racing driver, Formula One team owner and current V8 Supercars team owner Tom Walkinshaw has died, aged 64.
Walkinshaw had been suffering from cancer for the past few years.
During a chequered career, 'Uncle Tom' competed and managed teams at the highest level, including racing at Bathurst where he finished third in his own factory Jaguar team in the 1985 race.
He is also the father of the Holden Racing Team – which was set up as a join venture between the TWR Group and Holden in 1988.
This coincided with Walkinshaw creation of Holden Special Vehicles (HSV) – succeeding Peter Brock's HDT as the road car performance arm of Holden.
But it was Walkinshaw's roles in Sportscars, then Formula One, that secured his place as one of the sport's most successful race team owners.
Walkinshaw won the 1984 European Touring Car Championship in a Jaguar, and his success for the manufacturer saw TWR commission him to run Jaguar's Sportscar program.
The TWR Jaguar Group C cars went on to win three World Sportscar titles, plus secure two wins at Le Mans in 1988 and 1990.
With Sportscar success in his bag, Walkinshaw moved into F1 with Benetton, acting as the team's engineering director in 1991. He is credited with introducing Ross Brawn, a designer of his sportscars, to Benetton, setting it on course for its world championship successes with Michael Schumacher in 1994.
That 1994 season was riddled with controversies, and Walkinshaw was moved across to the Ligier team, also owned by Benetton boss Flavio Briatore.
Walkinshaw only stayed in that role for 12 months before acquiring a majority stake in Arrows where he famously recruited reigning world champion Damon Hill.
While he pursued his dream of owning a successful F1 team, he was still triumphing in touring cars through his Volvo outfit – winning the 1998 British Touring Car Championship before also tasting success in the Super Touring Bathurst 1000 in October.
Walkinshaw's world came crashing down in 2002 when Arrows F1 team and TWR went into liquidation.
TWR's Australian race teams were eventually secured by Mark Skaife (Holden Racing Team) and John and Margaret Kelly (Kmart Racing).
In 2005, Tom Walkinshaw returned to the V8 Supercars and began a new supply relationship with his former teams HSV Dealer Team (formally known as Kmart Racing) and the Holden Racing Team.
In 2007, Walkinshaw Performance acquired a 50 percent stake in HRT before fully re-acquired the team from Skaife Sports in 2008.
When the Kellys left the operation to set up their own team in 2009, Walkinshaw Racing continued as a two-car operation, which today competes as the Bundaberg Red Racing team.
In 2011, Walkinshaw Racing will run just one car after selling it's #10 license back to V8 Supercars.
See below for a classic video of Tom Walkinshaw behind the wheel. Here the Scot takes pole position for the 1985 James Hardie 1000