Jason Sides doubles up in Tasmania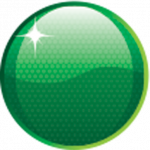 American Jason Sides has continued his winning ways by taking out round four of the 2010/2011 World Series Sprintcar Championship at the Bendigo Bank Arena in Latrobe, Tasmania last night.
Sides, who was in his last drive for the Krikke Motor Sport Team while filling in for Brooke Tatnell, took the rain-delayed win ahead of national champion James McFadden and Monte Motorsport pilot Steven Lines to make it two wins in as many weeks on the Apple Isle.
In the main event Sides started from position three and was never seriously challenged on his way to victory before crossing the line ahead of Ian Madsen.
Madsen was one of the big chargers through the field, starting from 19th and crossing the line second but was penalised eight spots for illegally passing four cars.
Robbie Farr, who won the first two rounds of the series in Queensland, struggled last night following a decision to mount a harder tyre compound to his Orrcon Steel-backed East Coast Pipeline entry.  After starting seventh, Farr finished finishing 15th.
As a result of his second straight win Sides took over the series lead, however, Farr will move back to the top of the points with Sides being replaced by Tatnell next round in the Krikke entry.
American Jason Johnson had a night that he would rather forget.  The two-time ASCS Champion endured a heavy rollover in his heat race that led to some rapid repairs to his Haynes Motorsport entry.  As a result, Johnson started deep in the B-Main before making his way into the final transfer position and salvaging a hard-fought 12th placing in the main event.
2010/2011 World Series Sprintcars Championship
Round 4 – Bendigo Bank Arena, Latrobe, TAS
A Main:
| | |
| --- | --- |
| 1. | Jason Sides |
| 2. | James McFadden |
| 3. | Steven Lines |
| 4. | Bryan Mann |
| 5. | Max Dumesny |
| 6. | Trevor Green |
| 7. | Adrian Redpath |
| 8. | Danny Reidy |
| 9. | Matthew Reed |
| 10. | Ian Madsen |
| 11. | Jamie Bricknell |
| 12. | Jason Johnson |
| 13. | Mitchell Dumesny |
| 14. | Kurt Luttrell |
| 15. | Robbie Farr |
| 16. | Tim Hutchins |
| 17. | Ricky Maiolo |
| 18. | Matt Egel |
| DNF | David Murcott |
| DNF | Ashley House |
Current Series Points (Top 20)
| | | |
| --- | --- | --- |
| 1. | Jason Sides | 1123 |
| 2. | Robbie Farr | 1032 |
| 3. | Steven Lines | 1003 |
| 4. | Ian Madsen | 953 |
| 5. | James McFadden | 948 |
| 6. | Matthew Reed | 908 |
| 7. | David Murcott | 899 |
| 8. | Bryan Mann | 885 |
| 9. | Trevor Green | 857 |
| 10. | Max Dumesny | 852 |
| 11. | Danny Reidy | 815 |
| 12 | Tyler Walker | 699 |
| 13. | Ricky Maiolo | 687 |
| 14. | Shaun Dobson | 587 |
| 15. | Wayne Rowett | 583 |
| 16. | Cameron Gessner | 573 |
| 17. | Jason Johnson | 466 |
| 18. | Jamie Bricknell | 457 |
| 19. | Adrian Redpath | 401 |
| 20. | Andrew Scheuerle | 399 |