Defending Bathurst 12 Hour winner to return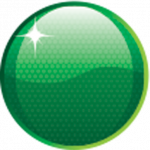 The 2010 Armor All Bathurst 12 Hour winning BMW 335i will return to the race next year, despite being rendered a class contender by the inclusion of GT3 cars.
Peter O'Donnell, who purchased the car from Garry Holt after last year's race, will be joined by Shannons V8 Touring Car driver Matthew Hanson, and the experienced Christian D'Agostin for the event.
GWS Motorsport will enter O'Donnell's Class E 335i alongside two 130i models in Class F.
O'Donnell is confident of a strong result, although holds no illusions of winning the race outright.
"The car has a great deal of credibility at Bathurst and, from a Production Car perspective, we're looking to go very well," said O'Donnell.
"We have a very strong team.  Most of our drivers have been to Bathurst before and we know they are all capable.
"Garry Mennell from On Track  Motorsport is preparing the cars and will put together the strongest group of  people to work on them during the weekend, so all of our bases are covered.
"We're never going to beat the GT Cars, but that's not the goal. We want to go out and win our classes and I think we have the capability to do that."
John Bowe, who took part in the BMW's 12 Hour victory last year, is expected to lineup on the 2011 grid alongside Tim Leahey and Peter Edwards in a Maranello Motorsport Ferrari 430 GT3.
Several Porsche entries have already been confirmed, with V8 Supercar drivers Dean Fiore and David Reynolds joining Marc Cini in his Porsche GT3 Cup S, and Steve Owen likely to drive James and Theo Koundouris's similar machine.
Roger Lago, Matthew Kingsley and David Russell will contest the race in Lago's GT3 Cup Car, while Max Twigg and Geoff Emery will join Dean Grant in his Mosler MT900.
Audi Motorsport Germany are also said to be interested in the event – making Mark Eddy's Audi R8 a likely starter.