Jim Hunter Subaru takes out EC 8 Hour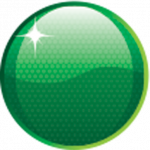 Jim Hunter, Barton Mawer and Gavin Bullas have taken victory at the inaugural Eastern Creek 8 Hour production car race.
The Johnson Window Films Subaru WRX STi performed faultlessly for the duration to complete 249 laps – taking advantage of the unreliability of the pace-setting Mitsubishi Lancers.
Having occupied three of the top four places in qualifying, Bob Pearson's three Pro-Duct Motorsport Lancers all retired with fuel leaks. This included the race's star entry, driven by Glenn Seton and Neil Crompton, which spectacularly caught fire in the fifth hour.
Second outright, and just one lap adrift of the winning Subaru, was the Morcom Motorsport BMW 335i, crewed by Barry Morcom, Nathan Morcom and Garry Holt.
Tony and Klark Quinn dragged their VIP Petfoods Lancer home third, having led the majority of the opening 175 laps before the car refused to fire after a pit stop – causing a lengthy delay.
The Terry Conroy, Bob Hughes and Gerry Burges Honda Intergra Type R took fourth, from Richard Gartner, Francious Jouy, Ken Booker and Carl Schembri in the Safe-T-Stop Renault Clio 197.
Eight of the 13 starters saw the chequered flag – including David Fillipetto's Alfa Romeo 147 that spent all but 47 laps in the garage.