2013 Formula One engine rules finalised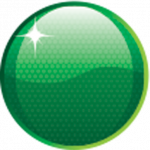 The year's final World Motor Sport Council meeting in Monaco has seen Formula One's 2013 engine formula given the official green light.
With the FIA keen to emphasise sustainability and relevance to the automotive industry, the new generation engines will be 1.6 litre high pressure gasoline injection units, revving to a maximum of 12,000rpm.
According to the FIA, the engines will deliver a 35% reduction in fuel consumption, while energy recovery systems will see 2010 performance levels remain.
In 2013, five engines will be allowed per driver – with the allocation reduced to just four from 2014.
The meeting also saw several changes to the 2011 sporting and technical regulations.
Following controversies this season, the article forbidding team orders has been deleted, while the regulations regarding bodywork deflection tests have been redefined.
The concept of introducing movable rear wings in order to increase overtaking has also been approved (CLICK HERE for Speedcafe's full story on the wings).
Other noticeable changes are that gearboxes must now last five races instead of four, intermediate tyres are to be reintroduced, and the Race Director now has the power to close the pit lane during a race for safety reasons.
From 2012, team communications will be made available to broadcasters, a limit on suspension uprights will apply, and fuel compounds produced from biomass will be permitted.
The WMSC meeting also saw the approval of the FIA GT1 World Championship's 2011 calendar – with a round in Ordos, China, added to the schedule.
The SRO's sister GT3 series will visit the Smolensk Ring in Russia, as a possible precursor to GT1 visiting the venue in 2012.
Formula 3 also received a boost, with the announcement of a six-round Formula 3 International Trophy.
The calendar consists of existing F3 events at Hockenheim, Pau, Spa, Zandvoort, Macau and Korea.
As in the FIA's Formula 2 Championship, the top three points scorers will qualify for a Formula One Superlicense.