Max Wilson wins Brazil Stock Cars title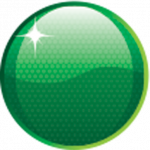 Max Wilson has wrapped up his first Brazilian Stock Car Championship, securing the title at a wet Autódromo Internacional de Curitiba.
The former V8 Supercars regular endured a difficult final round, battling through adverse wet conditions, a number of incidents and his own drive through penalty. He finished in eighth place, one place behind title rival Cacá Bueno. The result was enough for Wilson to edge out Bueno by one point at the conclusion of the season.
Wilson, driving the Eurofarma RC Chevrolet Vectra, won two of the 12 rounds during the season.
Wilson competed in the V8 Supercars Championship Series from 2002 until 2007, racing with the likes of Briggs Motorsport, Dick Johnson Racing and WPS Racing. When Craig Gore's WPS operation closed at the start of 2008, Wilson went back to his homeland, making his debut in the Brazilian Stock Cars last year finishing ninth overall in the standings. He went eight better this year …
The Brazilian Stock Car title had a number of former F1 drivers competing in it this year, including Luciano Burti, Antinio Pizzionia, Ricardo Zonta, Tarso Marques and Christian Fittipaldi.
See video below for action and celebrations from Wilson's winning weekend.
Championship points
| | | |
| --- | --- | --- |
| 1 | M. Wilson | 265 |
| 2 | C. Bueno | 264 |
| 3 | A. Khodair | 251 |
| 4 | R. Mauricio | 251 |
| 5 | A. Abreu | 234 |
| 6 | F. Maluhy | 231 |
| 7 | N. Figueiredo | 229 |
| 8 | M. Gomes | 229 |
| 9 | D. Serra | 223 |
| 10 | P. Bueno | 219 |
| 11 | J. Campos | 70 |
| 12 | T. Camilo | 56 |
| 13 | X. Negrão | 53 |
| 14 | V. Brito | 47 |
| 15 | L. Burti | 41 |
| | D. Pamplona | 41 |
| 17 | D. Muffato | 37 |
| 18 | L. Kaesemodel | 36 |
| 19 | G. Losacco | 32 |
| 20 | A. Pizzonia | 31 |
| | A. Feldman | 31 |
| 21 | R. Sperafico | 24 |
| | R. Zonta | 24 |
| 21 | C. Ricci | 20 |
| 23 | D. Nunes | 18 |
| 26 | A. Hellmeister | 8 |
| 27 | C. Junior | 7 |
| | A. J. Neto | 7 |
| | W. Starostik | 7 |
| 30 | G. Sondermann | 6 |
| | T. Marques | 6 |
| | P. Gomes | 6 |
| 33 | B. Gesse | 6 |
| 34 | C. Fittipaldi | 1 |
| | J. Moro | 1 |