Four drivers in the frame at Force India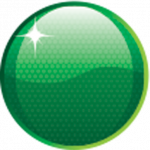 Mercedes appears set to decide the 2011 driver line-up at Force India, with DTM champion Paul di Resta and Williams refugee Nico Hulkenberg both in the frame for a drive.
Neither of Force India's current pilots, Adrian Sutil and Tonio Liuzzi, have been confirmed for next season, with the FIA's official 2011 entry list sporting TBAs next to the two Force India entries.
Sutil and Luizzi were 11th and 15th in the 2010 Drivers' Championship respectively, with the German comfortably on top of his team-mate for the majority of the season.
Mercedes, who supply engines to the team, has shown significant interest in 24 year old Scot di Resta joining the team next season.
Di Resta, the cousin of two-time Indianapolis 500 winner Dario Franchitti, completed Friday practice running at several Grands Prix in 2010, alongside his DTM duties.
The Anthony Hamilton-managed driver also has significant open-wheel credentials, having beaten Sebastian Vettel to the 2006 Formula 3 Euro Series title.
The availability of Hulkenberg may change Mercedes' plans however.
The 23 year old German had an impressive rookie season in Formula One, but will be replaced by reigning GP2 champion Pastor Maldonado next season – due to the Venezuelan's substantial financial backing.
Having declined Williams' offer to place him at HRT for 2011, Hulkenberg's manager Willi Weber has reportedly been in talks with Mercedes motorsport chief Norbert Haug in recent days.
Hulkenberg told Formula1.com yesterday that Force India is his best chance of remaining on the grid next season.
"Force India is our best shot, but it is also no secret that quite a few drivers are trying to land a seat there," he said.
"We are talking to them and let's wait and see what develops."
The 2009 GP2 champion also lamented the effect the Global Financial Crisis has had on what Formula One teams look for in drivers.
"It has become much, much harder to open doors if your application does not come with a serious sponsor package and you really only rely on your talent as the sole 'sales argument'," he said.
"This is quite frustrating and somewhat sad – especially if you can show you have had a good season as a reference."
For Formula1.com's full interview with Hulkenberg, CLICK HERE.