Centaur Racing considers change for 2011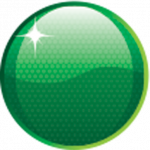 Centaur Racing is looking at a fresh approach to the 2011 V8 Supercars Championship and is considering a number of changes to its assault on next year's title.
Team driver Tony D'Alberto, part of the family-owned single-car V8 entry, has said that his team is reviewing its racing operations, including the chassis he will compete in and the technical support his outfit receives.
D'Alberto and his Centaur Racing team has had a long-standing customer supply relationship with Walkinshaw Racing, starting in 2005. The team has purchased all of its cars through the Clayton-based organisation.
After getting a taste of strong results at the start of the year, D'Alberto is keen for more and is investigating what late options his team might have to either switch chassis, change its technical partnership, or at the extreme, switch to a Ford …
THE FINAL RACE OF THE 2023 REPCO SUPERCARS CHAMPIONSHIP ON ONE OF THE WORLD'S BEST STREET CIRCUITS. GO ALL IN AT THE VAILO ADELAIDE 500, CLICK HERE TO BUY TICKETS
With his current Commodore VE on the market, D'Alberto, 25, said that all possibilities are being looked at to make his way forward.
"We haven't made a decision on next year and we're looking at all options at the moment," he told Speedcafe.com.au.
"Our goal is to move up the grid and we've got to do whatever we can to make it happen.
"We've been with Walkinshaw Racing since we started our own team in 2005. We've been loyal to them and always relied on them, but we've never looked around before."
D'Alberto suggested that the team could continue with a Walkinshaw-built chassis, but adopt an alternate approach.
"Look at Brad Jones Racing, they are doing a great job with a WR car, so maybe there's a way for us to continue (with Walkinshaws) but adopt a different philosophy," he said.
"As I say, we're exploring all options, we want a fresh start and go along a different thought pattern to get better results.
"Whatever happens, we're going to be making a decision very soon."
D'Alberto enjoyed a handful of solid results in the early part of the season, including a number of top 10 qualifying and finishing efforts. He finished in 20th place – his best overall position in his three years in the Main Series.
"When you look at our year, there has been some really good races and some average ones," he said.
"On a whole, we've moved up further up in the championship and we ticked a few boxes – got a few top 10s, but we want to make it more of a regular thing."