Ryan Briscoe confirmed for Rolex 24 Hour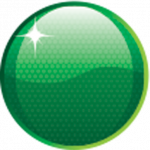 Australian Ryan Briscoe will race for Wayne Taylor Racing in the opening round of Grand-Am's Rolex 24 at Daytona International Speedway.
The Team Penske IndyCar driver will team up with Max Angelelli and Ricky Taylor to drive the #10 SunTrust Dallara-Chevrolet in the event scheduled for January 29-30.
Briscoe is not a stranger to the race or the team, having driven for the SunTrust team in 2006. In total, this will be Briscoe's fifth attempt and he said he is looking forward to it.
"I'm excited to be back with the SunTrust team once again," said Briscoe.
"I've had a great working relationship with SunTrust over the last several years and, to be back in their race car with such a strong driver/car combination in such a prestigious racing event, I'm confident that we can be there fighting for the win at the end."
Team owner Wayne Taylor said that he thinks he has a competitive driver line-up.
"We are obviously very much looking forward to having Ryan in the SunTrust car with Max and Ricky because it truly gives us a driver lineup that can deliver a win for SunTrust Racing," Taylor said.
"I think we'll have one of the strongest lineups in the entire field."