Reynolds confirmed at Kelly Racing for 2011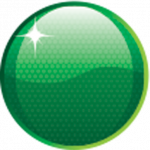 David Reynolds has been confirmed as Kelly Racing's fourth driver for the 2011 V8 Supercars Championship.
Reynolds will join team owner/drivers Todd and Rick Kelly, as well as Jason Bargwanna in the four-car Victorian-based Holden operation.
Reynolds, a former Formula Ford and Carrera Cup champion, will drive the team's #16 Stratco Commodore, replacing 2010 driver Tony Ricciardello.
Adelaide-based company also confirmed today that it has re-signed as a major sponsor of Kelly Racing for next season.
THE FINAL RACE OF THE 2023 REPCO SUPERCARS CHAMPIONSHIP ON ONE OF THE WORLD'S BEST STREET CIRCUITS. GO ALL IN AT THE VAILO ADELAIDE 500, CLICK HERE TO BUY TICKETS
After making his full-time V8 Supercars debut in 2009 with Bundaberg Red Racing, Reynolds sat on the sidelines this year, only competing with the Toll Holden Racing Team and Walkinshaw Racing in the three endurance events.
Reynolds is looking forward to rejoining the championship full-time.
"It's great to be joining Kelly Racing to drive the #16 Stratco Commodore and to be back in a full-time drive," said Reynolds.
"I've been working hard all year to get to this point. I don't want to have to watch any more V8 Supercar races on television.
"Already I can tell that there is a great atmosphere at Kelly Racing. The entire team is very easy going but at the same time extremely determined to win.
"I think I will work well in this environment and I hope we can all enjoy success together.
"I've known Todd and Rick for many years and worked with them before. Now they have their own operation I'm very happy to be a part of it."
Rick Kelly believes the signing of Reynolds is a significant step forward for Kelly Racing, which was launched in March 2009 and enters its third season next year.
"Our entire team is excited to have Dave onboard to drive our #16 Stratco Commodore," said Rick.
"He is going to be a great asset to our team. He is the sort of driver that you can put straight in your car and not worry about him because you know he will do a good job.
"Even in his first year back in 2009 he rarely made mistakes and he has always done a solid job.
"For us this represents a big step up for next year. We needed a driver that can push the other drivers in the team very hard.
"I think we can teach David a lot and turn him into a championship-winning driver and I think David can teach us some things as well, especially in an area like fitness and training, where he is one of the best in the entire category.
"He will help us deliver a lot of firsts next year, like our first race win and our first race with all four cars in the top 10. All those things will be achievable with David onboard.
Team co-owner Todd Kelly said that his team have hired him with a specific reason …
"We have hired David for one reason – he is a very quick and capable driver," he said.
"We expect that there will be days that he is the fastest driver in our team and having a young, fast and hungry driver like him will push everyone else along."
The announcement was made in Stratco's hometown as Reynolds and Rick Kelly gave driver tuition to a group of Adelaide Thunderbirds netballers.
Thunderbirds players Erin Bell, Emily Beaton, Jo Sutton and Sharni Layton received tuition from the pair aboard their new Holden Barina Sparks in the carpark of the Thunderbirds home court, Adelaide's ETSA Park. The Thunderbirds team is also sponsored by Stratco.