Group Lotus announces Formula One plans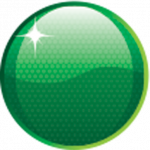 The Renault F1 Team will be re-branded Lotus Renault GP in a deal announced yesterday.
The change comes as a result of Renault selling its remaining shares in the team to Luxemberg investment firm Genii Capital.
Group Lotus, a subsidiary of the Malaysian government-owned Proton car company, has subsequently become a major equity partner in Lotus Renault GP.
While the cars will continue to be called Renaults, Group Lotus will be the team's naming rights sponsor until at least 2018.
With Malaysian businessman Tony Fernandes planning on running Renault-powered Team Lotus entries in the 2011 World Championship, the confirmation of Group Lotus's plans leads to a potentially confusing situation.
Fernandes had run his first-year team as Lotus Racing in 2010, utilising the Lotus name under license from Group Lotus.
With Group Lotus wishing to go their own way for this season, Fernandes agreed to terms with David Hunt, long-time owner of the Team Lotus title, in order to continue to tap into the Lotus brand's history.
While both Team Lotus and Group Lotus have announced they'll run in Lotus's iconic black and gold colours next season, Group Lotus CEO Danny Bahar told BBC Radio that he does not have a problem with Fernandes's efforts.
"For me, four are better than two," he said of having four Lotus-Renaults in the 2011 championship.
"The controversy, that is something that has mainly been pushed up by media I would say, has been dealt with directly by our shareholders in Malaysia and with the owners of the 1Malaysia racing team (Fernandes's company that owns Team Lotus), and doesn't really touch us.
"However, my personal opinion is that four Lotus brands out there is better than two. I have nothing against that."
Fernandes responded to Bahar's comments via twitter.
"Danny Bahar has done us a favour," he wrote.
"Never felt better about our future and Team Lotus. Looks like they're trying to hijack our black and gold idea."