Jason Bright: I'll be a contender next year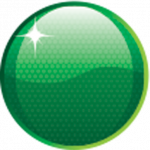 Brad Jones Racing driver Jason Bright says that he will be a contender for the 2011 V8 Supercars Championship.
After a strong end to the season which included two podium finishes at Symmons Plains and Sydney, Bright says that with more speed to come, he has the confidence that his #14 BJR Commodore VE will be one of the cars to beat next year.
"We'll go into next year much smarter and we've certainly got the pace now," he said.
"There's no doubt at the moment that we're battling for race wins and we've still got other areas to improve. We can still improve the handling of the chassis and make better race and qualifying pace than we've got at the moment.
"We're close to hitting the nail on the head but there's no doubt there's still more to come and we'll be a contender next year."
Brad Jones Racing, along with most of the Victorian-based teams, will conduct a final ride day at Winton next week.
V8 Supercars is now in its the summer break, and the next time the cars will be seen in competitive mode will be at the pre-season test at Eastern Creek (January 29).
See video below from Saturday's qualifying session where Bright's car pulled off an oil line, forcing him to start at the back of the field. He raced through to finish second …