FIRST PICS: Briscoe's Indy 500 challenger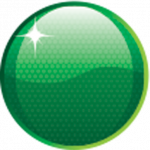 Penske Racing continues to roll out its sponsorship line-up for the 2011 IZOD IndyCar Series.
After long-time backer Phillip Morris (Marlboro) left the team at the beginning of 2010, 'Team Penske' branding appeared down the flanks of the team's #3 and #6 Dallara-Hondas driven by Helio Castroneves and Australian Ryan Briscoe throughout the season.
In recent days, Penske has added US retailed Mijer, drinks giant Coca-Cola, oil concern Shell-Penzoil, sunglasses manufacturer IZOD and the Automobile Club of Southern California (AAA) to its sponsorship roster.
It is understood that Mijer and Coca-Cola will only be associate sponsors, while the remaining brands will feature as primary backers at selected races.
It is expected that Will Power will run the team's #12 entry in the colours of telecommunications firm Verizon for the entire season, as was the case in 2010.
The team has confirmed that the Indianapolis 500 will see Helio Castroneves run in Shell-Penzoil livery (CLICK HERE for previous story) and Ryan Briscoe in IZOD colours.
IZOD will remain the series' title sponsor, but has removed its sponsorship of Andretti Autosports' driver Ryan Hunter-Reay.
The sponsorship announcements act as confirmation that Ryan Briscoe will return to the team for a fourth consecutive IndyCar season.
The 29 year old, who finished third in the 2009 IndyCar Series, described the sponsorship announcements as "huge".
"Getting these announcements coming out, having so much momentum with the team and the sponsors coming on board, it's really keeping everyone fired up on the team," he said.
"Especially myself. But all the engineers, all the mechanics, everyone's really excited about next year.
"We just missed out on the championship this year, but we don't want to let another one slip by.
"And I just can't wait. I'm just so excited for many reasons. And the first to be back with Team Penske with this opportunity and then now to be carrying the IZOD brand, it's just huge."
See Briscoe talking about his new IZOD car in the video below.