Dual V8 Supercars title winner restored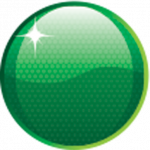 There are a number of successful V8 Supercars chassis in existence, but not many of them can claim to be a dual championship winner – and have played its part in one of the sport's most controversial incidents.
The Walkinshaw Racing-built 'WR 052' won the 2006 V8 Supercars Championship Series in the hands of Rick Kelly before being passed onto Tony D'Alberto, who took the Commodore VZ to the 2007 Fujitsu V8 Series.
But what the car is most remembered for is its involvement in the season finale at Phillip Island in 2006 where Kelly collected the back of title rival Craig Lowndes in the last race of the season.
Lowndes spun in front of the pack, collected by then-Dick Johnson Racing driver Will Davison. The incident put Lowndes out of the race, and even though Kelly served a drive-through penalty, Kelly finished the race to take the title.
THE FINAL RACE OF THE 2023 REPCO SUPERCARS CHAMPIONSHIP ON ONE OF THE WORLD'S BEST STREET CIRCUITS. GO ALL IN AT THE VAILO ADELAIDE 500, CLICK HERE TO BUY TICKETS
From there, D'Alberto purchased the car and took it to the 2007 Fujitsu V8 Series win. It has not competed in a V8 race since.
Now, the Centaur Racing team has restored the Commodore VZ to its 2006 Toll HSV Dealer Team colour scheme. The car is now for sale as a rolling chassis, as is the complete ex-Peter Brock Commodore that Centaur Racing recently finished.
D'Alberto told Speedcafe.com.au that WR 052 is the best V8 Supercar he has ever driven.
"When I think back, it was an awesome car," he said.
"The car obviously has some very good history, but it is also pretty damn fast.
"It did exactly what we wanted it to do. At the time, it was a major improvement from the cars I'd had before, and it really gave me more confidence as a driver.
"It was a very easy car to tune. It was always on the money straight away, and that made racing a lot more enjoyable. I guess I can credit my Fujitsu V8 Series win to that car.
"When we went to the Main Game the following year, I had to switch to a VE – the same VE that I'm still driving now – and I sometimes I wish I could be driving the VZ again!"
D'Alberto says that the car has been restored to how it came off the track at Phillip Island in 2006 – complete with Lowndes's Triple Eight paint on the front bar and doors!
"It has all of the original panels, except for the bonnet which Walkinshaws kept," he said.
"The way it is now is how we received it."
The car is now for sale. To enquire, send your interest to [email protected]