Steven Richards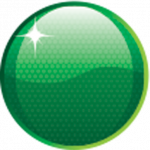 After 12 consecutives seasons as a full-time V8 Supercar driver, Steven Richards' career is at a cross-road.
Set to be replaced in the #6 Ford Performance Racing Falcon by Will Davison, Richards has recently been linked to the final two remaining seats in the V8 Supercar field – at Dick Johnson Racing and Brad Jones Racing.
The dual Bathurst winner spoke with Speedcafe.com.au's Grant Rowley about his options for 2011.
SPEEDCAFE: There aren't many full-time seats left for next year, but your name is popping up for both of them. Is it fair to say that you're not done yet as a full-time driver?
STEVEN RICHARDS: Exactly right. I'm not finished with V8s ­­- I think I've still got plenty of good performances to come. Sometimes things can arise. FPR was the right environment for me, but perhaps over the last six months it wasn't.
Going to the right environment for you personally gives you a lot of confidence I think. And that comes down to the amount of drama we've had with my car throughout the course of the year.
So who knows what the future holds, but the sooner I know the better. I know that I've got some very good options for the enduros, but obviously I'd like to be in the championship full-time because I'm not done yet.
SPEEDCAFE: For a full-time gig, when would like to have it locked away?
SR: Sooner rather than later. I don't want to be hanging around beyond Christmas not knowing what I'm doing.
To be honest, at that point I'd prefer to decide what I'm going to do. If I am doing the endurance races, I've got to try and focus doing some miles in cars of some description.
That is sort of burning away on the side as well, looking at various options to do different things. But you know, this is a great championship and the competition is absolutely fierce, and that's what I want to do.
SPEEDCAFE: If you had to rate your chances of getting a full-time drive, is it about 50:50? Or better?
SR: I honestly don't know, but I know there are seats available. On the Jason Richards (Brad Jones Racing) one, I hope that Jase can somehow find his way back and he can be driving again, but you know, again, I haven't spoken to Brad (Jones) or Kim (Jones) about any of that. Obviously they're still waiting to see what happens.
But I'll absolutely put my hand up if it makes it easier not having to change the name on the window.
SPEEDCAFE: What about #18 at Dick Johnson Racing then? Is that a possibility?
SR: Look, I don't know. Obviously I'm aware that James (Courtney) probably is not going to be driving that car next year, but again I've read Speedcafe's reports and seen my name in there, but I don't know. We'll wait and see.