More Superbikes with Supercars in 2011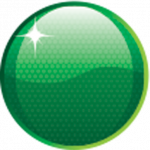 The Viking Group Australian Superbike Championship (ASBK) has confirmed three rounds alongside the V8 Supercar Series in 2011.
After holding two events as '2+4' at Phillip Island and Symmons Plains in 2010. Symmons Plains remains on the schedule with additional events being Queensland Raceway and Perth's Barbagallo Raceway. After a number of years away from WA the Superbikes, like the V8 Supercars, will make a welcome return in 2011.
In all eight ASBK rounds will be contested with the season getting underway on a world stage in February. Phillip Island will host the traditional opening round alongside the might of the World Superbike Championship from February 25-27.
The championship will culminate back at 'The Island' in mid November.
Viking Group ASBK General Manager Daniel Hutchinson said the expansion from seven to eight rounds was an integral step in the growth of Australia's premier road racing series.
"We are pleased to announce the 2011 calendar and in doing so welcome Perth's Barbagallo Raceway back to the championship, a move we're sure will excite riders and fans based in Western Australia," said Hutchinson.
"The expansion of our partnership with V8 Supercars to three rounds is another significant step, and one that will result in increased exposure for riders, teams and their sponsors.
"Standalone rounds in four separate states strengthens our commitment to bringing Australia's best riders to as many trackside fans as possible.
"We're also looking forward to building on the momentum of our television partnership with Fox Sports and its dedicated motorsports channel, Speed TV."
The 2011 Viking Group Australian Superbike Championship calendar is as follows:
| | | | |
| --- | --- | --- | --- |
| Round | Date | Location | V8 Supercar Event |
| 1 | 25-27 February | Phillip Island VIC (World SBK) | No |
| 2 | 4-6 March | Symmons Plains TAS | No |
| 3 | 14-17 April | Hidden Valley NT | No |
| 4 | 6-8 May | Barbagallo Raceway WA | Yes |
| 5 | 3-5 June | Queensland Raceway QLD | No |
| 6 | 19-21 August | Queensland Raceway QLD. | Yes |
| 7 | 11-13 November | Symmons Plains TAS | Yes |
| 8 | 18-20 November | Phillip Island VIC | No |