Mark Webber tells of secret shoulder injury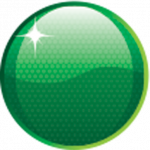 Mark Webber competed in the final four Formula One Grands Prix of the 2010 season with a fractured shoulder.
The mountain-bike induced injury was revealed in his recently published book reviewing the Australian's remarkable year, titled Mark Webber Up Front.
The fracture occurred during Webber's first mountain-bike ride since the November 2008 accident in Tasmania that left the Red Bull Racing driver with a broken leg.
"I was riding with a great friend of mine," writes Webber of his October accident, which occurred in Australia.
"Suddenly, he crashed right in front of me and I had nowhere to go but straight through the ears of the horse!
"I suffered what they call a skier's fracture to my right shoulder."
Webber only reported the injury to his physio Roger Cleary and Formula One Chief Medical Officer Gary Hartstein, and believes that the postponement of qualifying (due to bad weather) at the following race in Japan was highly beneficial.
"Suzuka is a brutal track so it was a blessing that the Japanese weather gave me an enforced rest day on the Saturday, and a pre-race injection helped, too," he added.
"In the end, we got through the weekend all right."
Webber led the World Championship at the time of the accident, but failed to win any of the final four races on his way to an eventual third place finish in the points standings.
Red Bull team principal Christian Horner responded to the injury revelation in The Daily Telegraph, expressing his disappointment that Webber did not inform the team of the situation.
"I didn't even know about the book, let alone the shoulder," he said.
"It is obviously disappointing that Mark said nothing. It was an injury that did not appear to have any effect on his performance but all the same it would have been nice to know about it.
"Our drivers have an obligation to make sure they are fit. It seems bikes don't agree with Mark so maybe it would be better if he stayed away from them."
See below for Fox Sports News's video story, followed by a short YouTube clip of Webber celebrating Red Bull's Constructors World Championship success in Brazil.