Darcy Ward honoured at FIM Awards Dinner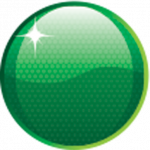 Rising Australian Speedway star Darcy Ward was honoured at the FIM Gala Ceremony on Estoril, Portugal at the weekend.
Ward, 18, was crowned the FIM Rookie of the Year after winning his second World Under 21 Speedway Championship.  After last year becoming the becoming the youngest rider ever to win the title he is now only the second rider to claim the gold twice.
Ward jetted in from Australia to collect his Rookie of the Year title in Portugal and despite the prospect of another 24 hours on a plane ahead of him, he was glad he made the trip.
The young Australian was one of two speedway riders to be awarded special FIM awards on the night with Speedway Grand Prix champion Tomasz Gollob trouncing incredible motorcycling icons to become FIM Personality of the Year.
"That was cool. I didn't think I would get the award, let alone Tomasz. It was pretty cool for both of us to get it," said Ward.
"This should elevate me in some ways, but it was good just to come here and see Jorge Lorenzo, David Knight (MAXXIS FIM E3 Enduro world champion), and Toni Cairoli (FIM MX1 Motocross world champion). It was a good experience."
Gollob's award caps an astonishing year for him, who ended his 20-year quest for speedway's biggest prize when he was crowned world champion in his home town Bydgoszcz on October 9.
The 39-year-old has established himself as one of Poland's sporting greats and the nation's finest ever rider. But he was amazed when it was announced that he had defeated 19 of motorcycling's brightest stars and claim the FIM's top prize.
"It was one of the best nights of my life, not only to receive the gold medal with such a tremendous amount of world champions, but also Personality of the Year," said Gollob.
"It's a dream come true. It's what I have been waiting for after 22 years of speedway and 34 years of riding.
"I would like to thank my fans from all over the world for voting for me. It shows that what I do gives many people all over the world pleasure. If I can give so many people around the world so much pleasure, it makes me that much happier.
"What I have achieved here just came out of the blue. It's incredible. To be able to win against Jorge Lorenzo (FIM MotoGP Grand Prix world champion) is amazing.
"Of course it's fantastic for me, but it's also fantastic for our sport as a whole. It shows the sport is growing in size and popularity from year to year, and hopefully we can just keep the momentum going."